We Are Excited To Announce The Winners Of The
34th Annual ASTech Awards!
– Photos of the November 3 2023 ASTech Awards Gala can be found here.
– Full description of the ASTech Award Winners and their Initiatives can be found below

Winner: Yang Gao, Professor, Dept. of Geomatics Engineering; Positioning & Mobile Information Systems Group , University of Calgary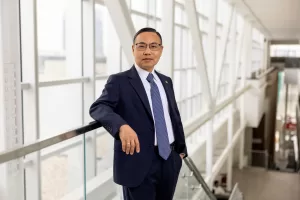 Initiative: Innovation Brings High Precision Satellite Navigation to People and Applications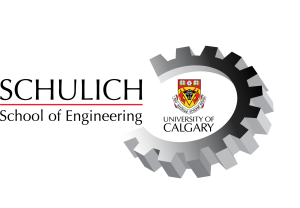 Prior to joining the University of Calgary in 1998, Dr. Yang Gao's career comprised of work in government and industry sectors, including Natural Resources Canada, where he was an NSERC post-doc fellow and Pulsearch Navigation Systems Inc/Position Inc., where he held positions of Research Scientist, Manager of GPS R&D and Manager of Asia-Pacific.
Dr. Gao's geomatics research focuses on precise satellite-based positioning, navigation, and timing with applications to aviation, marine, farming, construction, mining, weather forecasting, earthquake monitoring, and surveying. His latest work makes high precision possible at a low cost to mass-market products, including self-driving cars, drones and smartphones. Dr. Gao founded two successful startup companies, serving as CEO for one until its acquisition and CTO presently for the other, which has led the development of advanced precise navigation technologies and products.

Winner: Livestock Gentec (Graham Plastow, CEO; John Basarab,Head of Beef Operations)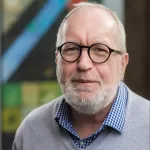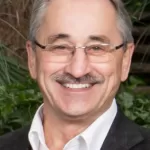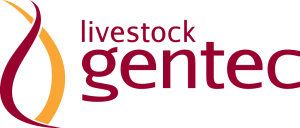 Initiative: Developing and Driving Adoption of Transformative Genomic Technologies for Cattle
Livestock Gentec is a Centre for Applied Research; Commercialization established in 2010 and based at the University of Alberta. Livestock Gentec operates as an integrated research, development and technology pipeline that, while collaborating globally, has the mandate of delivering technology to the beef industry within Canada. With a focus on genomics, Livestock Gentec is working to increase the beef sector's competitiveness, profitability and sustainability through genetic solutions. This includes better management tools for the sector to increase livestock production efficiency (reduce cost of production while also reducing the environmental footprint), enhance meat quality (add value to a commodity product) and support continual improvement of animal health (increased resiliency to disease and temperature extremes) and food safety (healthy animals produce healthy food for healthy communities). Livestock Gentec collaborates widely across industry and academia to build teams that develop applied genomic solutions and transfer knowledge directly to producers.

AI / ML Advancement
Winner: Hadis Karimipour, Associate Professor, Dept. of Electrical and Software Engineering, University of Calgary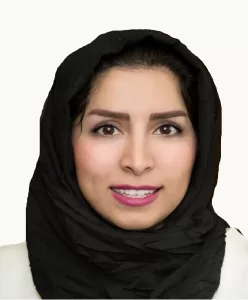 Initiative: Secure and Resilient Cyber-Physical Systems
A Canada Research Chair (Tire II) in Secure and Resilient Cyber-physical System and an Associate Professor in the Electrical and Software Engineering Department at the Schulich School of Engineering, Dr. Hadis Karimipour is Canada's foremost researcher in cyber-security of Critical Infrastructure. Critical Infrastructure (CI) includes power plants, utilities, communications networks, hospitals, and transportation systems—every large system on which Canadians depend for their well-being and prosperity.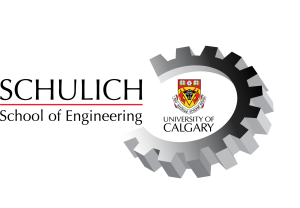 Dr. Karimipour has taken the novel approach of using artificial intelligence to look at cyber threats to the operational technology in CI—the tech that gathers and transmits data about the physical world. She was among the first researchers in the world to use physical characteristics (voltage, frequency) rather than elements of information technology (IP address, network protocols) to identify cyberattacks. This departure from conventional approaches has changed the global landscape of cybersecurity research, garnering Dr. Karimipour worldwide recognition, including the first and only Canada Research Chair in Secure and Resilient Cyber-Physical Systems in Canada.
---
AI / ML Application
Winners: Willowglen Systems (Wayne Karpoff, President); Suncor(Gordon Meyer, Manager (Automation)); NTwist (Chowdary Meenavilli, CEO)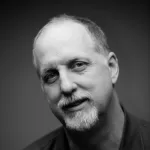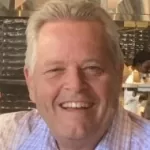 Initiative: SentientQ: Empowering Pipeline Optimization through AI-Driven Decision Support

For over half a century, Willowglen Systems has serviced the global automation industry with pioneering technology. As a software development company, Willowglen's solutions are built upon the pillars of innovation, reliability, and corporate social responsibility. Through long-standing relationships with our customers, partners, and industry experts, we have implemented solutions for some of the world's most challenging and complex automation projects. Willowglen's groundbreaking new product, SentientQ, is a next-generation SCADA system. Designed to meet the evolving needs of modern infrastructure management, SentientQ empowers users to efficiently control and monitor even the most intricate systems, such as the energy supply of an entire country, all from a single, simplified control room. This innovative solution harnesses the power of advanced technologies to streamline operations, enhance decision-making, and optimize performance.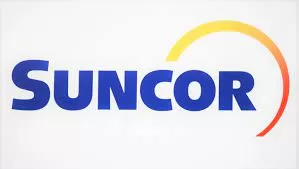 Suncor Energy is a trusted provider of energy that enriches lives, prioritizing the well-being of people and the planet. Committed to growth, sustainability, safety, and capital excellence, Suncor invests in enhancing pipeline efficiencies through emerging technologies, ensuring responsible energy transportation and environmental stewardship.

NTWIST: We are a team of diverse process and data engineers who are passionate about boosting industrial sustainability, efficiency and excellence by using cutting-edge AI/ML technologies. Environmental stewardship is a priority for NTWIST. We help our customers to minimize their sustainability impact on the planet. Emissions or environmental targets are used alongside productivity targets to define success for our customers. With the increasing relevance of carbon accounting and emissions tracking, NTWIST offers a suite of tools to increase visibility into environmental performance and help processing plants track, manage, optimize, and report key metrics.

Winner: Levven Electronics Ltd. (James Keirstead, President)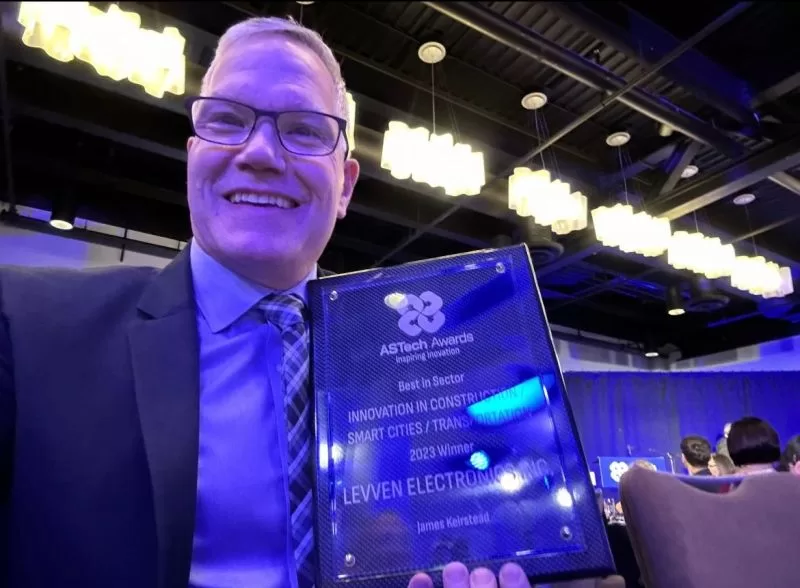 Initiative: Whole home automation system that saves time and materials for builders
Levven Electronics Ltd. is a disruptive in-home building technology provider delivering IoT solutions to advantage new residential construction. Our promise is mobile device access and control of the building infrastructure that lowers costs, speeds construction, conserves materials, and improves consistency and quality across the trades. This results in giving homeowners/tenants the ability to continually minimize their energy consumption while providing them the flexibility to customize their living spaces as their requirements change, all from their smartphone or tablet, using our IoT cloud infrastructure, at no additional cost. After installation, additional product functionality can be purchased, unlocked and delivered by way of firmware update downloads through the Levven Platform, requiring no manual intervention or electrical knowledge. Levven products are compatible with and connect through API's to Google Home and Alexa digital assistants.

Winner: Rafiq Ahmad, Associate Professor, Dept. of Mechanical Engineering, University of Alberta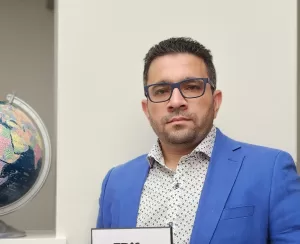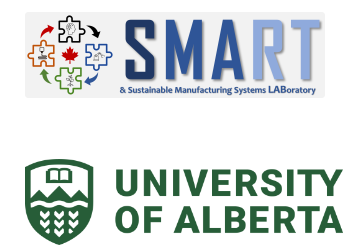 Initiative: Smart and Sustainable Systems Empowering Industries and Society
Dr. Rafiq Ahmad is an accomplished Associate Professor at the University of Alberta's Department of Mechanical Engineering. He is the founder and director of the cutting-edge "Smart & Sustainable Manufacturing Systems Laboratory (SMART Lab)," specializing in innovative systems design and engineering. Dr. Ahmad's research spans a wide array of technologies, including digitization, lean manufacturing, robotics, and green technologies. Dr. Ahmad is also the founder and director of the groundbreaking "Aquaponics 4.0 Learning Factory (AllFactory)," an innovative hub dedicated to pioneering research in indoor, vertical, symbiotic ecosystem soil-less environments.
Dr. Ahmad earned his Ph.D. in advanced manufacturing from Ecole Centrale de Nantes, France, and holds a Master's in design and manufacturing from ENSAM-Paris, France. His academic journey includes a BSc. Degree in Mechanical Engineering from UET-Peshawar, Pakistan, and a two-year Post-doctoral fellowship at the University of Luxembourg. Dr. Ahmad received Edmonton's 2022 Top 40 under 40 Award by Edify Magazine, lauding his dedication to "serial innovation and streamlined technology development to impact our society." Moreover, he is the driving force behind the Canadian not-for-profit ProBEEs Digital Education Society, making a lasting impact on digital education initiatives.

Winner: Applied Quantum Materials Inc. (Jonathan Veinot, Chief Technical Officer)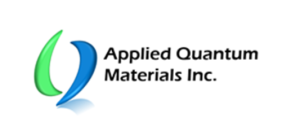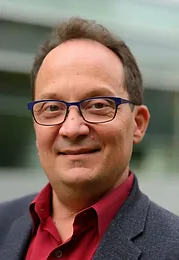 Initiative: Silicon Nanomaterials: Small particles making a big impact!
Applied Quantum Materials Inc. (AQM) began operation in 2016 to commercialize disruptive nanotechnology developed at the University of Alberta. AQM is a world leader in the research, development and synthesis of metal-free, biocompatible silicon nanomaterials for a broad range of applications, including displays, printable electronics, photovoltaics and fluorophores for biological imaging.
Dr. Jonathan Veinot is the CTO and Co-founder of Applied Quantum Materials Inc. as well he is Associate Dean Research (Grants and Innovation) at the University of Alberta Faculty of Science and a professor in the Department of Chemistry. Jonathan is one of the world's leaders in silicon nanomaterials, focusing on developing non-toxic Group 14 nanomaterials while establishing a fundamental understanding of their unique optical and chemical properties. Dr. Veinot has co-authored over 180 peer-reviewed papers and been awarded 19 patents. He received the 2016 Burghausen Chemistry Award, as well as the prestigious 2017 Award for Excellence in Materials Chemistry from the Canadian Chemical Society as one of "Canada's shining scientific lights" in the field of silicon nanocrystals.

Winner: Kathairos Solutions (Dick Brown, CEO)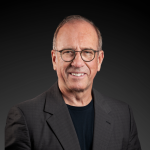 Initiative: Eliminating Methane Venting from Oil and Gas Sites Using Liquid Nitrogen
As Co-Founder and Chief Executive Officer at Kathairos, Dick has been instrumental in helping mitigate more than 21.69 million standard cubic ft (SCF) of methane emissions and 20,132.55 metric tons (MT) of CO2 equivalent emissions from oil and gas sites across North America. This has been achieved in in the span of less than 15 months of commercial operations.
Dick has led Kathairos' unprecedented continent-wide adoption and supported the energy industry's collective movement toward lower emission practices and ambitious decarbonization goals.

Winner: Excir (Hiwa Salimi,CTO; Loghman Moradi, CIO; Pat Derkacz,Eng Manager, Aaron Logan, COO)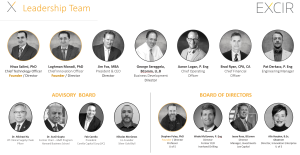 Initiative: Critical Minerals Recovered from Waste with Ultra Low Environmental Impact
Founded in 2017 by active co-founders Dr. Hiwa Salimi and Dr. Loghman Moradi. Excir enables the ethical and sustainable extraction and recovery of precious metals from secondary sources. Our pioneering and proprietary technology allows for efficient precious metal extraction from secondary sources, including waste streams such as: electronic waste, spent catalysts, and scrap jewelry. This results in a reduction of environmental impact of over 98% compared to current incumbents. The Excir lixiviant is an extremely mild and eco-friendly solution that can be recycled with negligible environmental impact. The chemistry has the potential to help close the loop on the Circular Economy and Supply Chain all while reducing our global reliance on new material mining. Excir has 23 full-time staff and an annual R&D spend of $3.5m+. It operates out of Calgary and has two facilities totaling 25,000+ sqft. Excir is a proud licensee to The Royal Mint of England for their 3,750 tonne/year E-waste recycling plant, a first of its kind in the world. Excir is a R2v3, ISO14001, and ISO45001 company.
Mr. Moradi has 10 years+ experience in the field of Hydrometallurgy and Applied Chemistry with the focus on designing and applying new sulphur based extractants for solvent extraction of gold and other precious metals. He earned his PhD in Organic Chemistry from Tarbiat Modares University and is one of the three original founders of Excir.
Mr. Salimi is an expert in the hydrometallurgy and organometallic chemistry. He earned his PhD in Organometallic Chemistry and has over 10 years of experience in precious metals extraction and metal-ligand interactions. Hiwa also holds several patents in the field of purification and recovery of precious metals.
Mr. Logan has over 15+ years of experience in industry commercializing new technology, and presently holds 660 patents. He was a co-founder of Evolution Engineering where he served many roles, most recently Vice President Engineering, where he helped grow annual revenues to $30m+. He has completed multiple equity raises, licenced out core technologies in several multi-million-dollar licensing agreements, and successfully divested three companies. Aaron holds degrees from Oxford (Masters in Global Business, with Distinction), Queen's University (BSc with Honors), and holds the P.Eng designation.
Mr. Derkacz is an innovator with 11+ years of experience commercializing and sustaining numerous new technologies, and presently holds 252 patents. He has managed teams of diverse engineering disciplines at both Excir and his past role at Evolution Engineering. Pat earned his BSc in Mechanical Engineering from the University of Calgary and holds a P.Eng designation with APEGA.

Winner: Exro Technologies Inc. (Sue Ozdemir, CEO)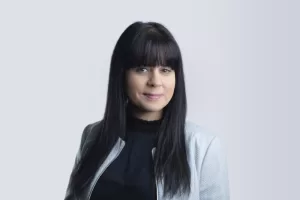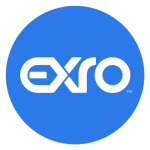 Initiative: Power Electronics Experts: Exro's innovations in transportation and energy sectors.
Exro Technologies Inc. is a pioneer in the field of power electronics, bringing two groundbreaking clean technologies to market: the Coil Driver™ for the transportation sector and the Cell Driver™ for the energy sector. The Coil Driver™ is an innovative adaptive traction inverter that revolutionizes motor control by enabling two operating modes within a single motor. This results in a substantial boost in performance and efficiency, offering unprecedented flexibility in design.
The Cell Driver™, on the other hand, represents a leap forward in stationary energy storage for commercial and industrial applications. Utilizing Exro's patented BCS, this technology offers exceptional management of each cell in the system, resulting in unparalleled safety, capacity, and uptime. Together, these pioneering technologies form a powerful ecosystem that stands at the forefront of the transition to electrification.

Winner: Elise Fear, Professor, Dept. of Electrical and Computer Engineering, University of Calgary; Co-Founder, Wave View Imaging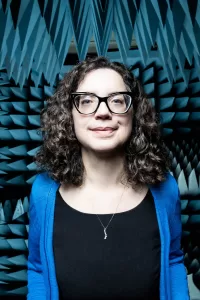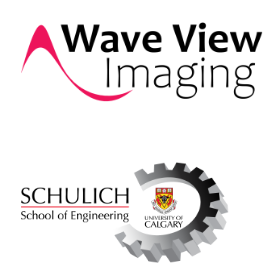 Initiative: Imaging Technologies to Improve Breast Cancer Detection
Dr. Fear is a Professor and Associate Head, Research in the Department of Electrical and Software Engineering in the Schulich School of Engineering at the University of Calgary. She is the former Alberta Innovates iCORE Strategic Chair in Multimodality Imaging and Sensing. Her team has developed new approaches to breast imaging using low-power microwaves implemented with participant and patient groups. Dr. Fear co-founded Wave View Imaging in 2020 with the aim of bringing this technology to market to improve women's health.

Winner: Robogarden Inc. (Mohamed Elhabiby, President)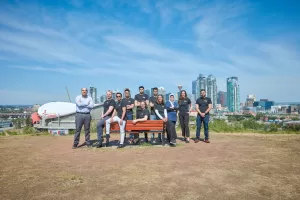 Initiative: Democratization of Digital Skills Training through AI-Powered Learning Platform
Robogarden Inc. stands as an avant-garde entity in the educational domain, harnessing the prowess of artificial intelligence to bring about transformative changes. Their cutting-edge cloud-based platform breathes digital life into STEAM (Science, Technology, Engineering, Arts, and Mathematics) content and delivers it innovatively through the prism of computational thinking and coding principles. An impressive roster of over 600,000 learners and 12,000 educators across the globe vouch for RoboGarden's reliability and efficacy.
RoboGarden has garnered the trust of renowned educational institutions within its home province, including the University of Calgary, Concordia University of Edmonton, Southern Alberta Institute of Technology (SAIT), Bow Valley College, Junior Achievement Northern Alberta, and Junior Achievement Southern Alberta. It has been consecutively recognized as the official platform for Canada Coding (CanCode) for five years, underlining its commitment to excellence in partnership with Mindfuel, a prominent organization in the educational realm.

Winner: Reimagine Architects (Vivian Manasc, Executive Principal)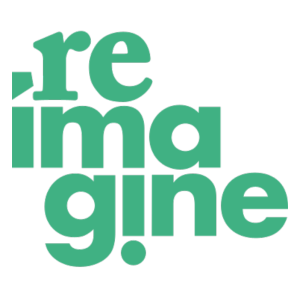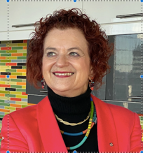 Initiative: Reimagining the Built Environment
Vivian Manasc leads Reimagine, a global Architectural and Engineering Studio, with studios in Edmonton, Calgary and the EU. She is a Fellow and Past President of the Royal Architectural Institute of Canada and has served on the Executive of many professional organizations across Canada for over 30 years. Vivian is known as a pioneer in advancing regenerative and sustainable design in Alberta. Her strong belief in creating sustainable design processes in urban and rural Alberta has led to the design of many notable projects.
Vivian's vision and skill in facilitating the design process that enables successful projects such as the LEED Gold Water Centre in Calgary, Calgary's EOC, the new Cultural Gathering Centre at Métis Crossing and urban revitalization projects such as the reimagined WSP Place in Edmonton and Allard Hall at MacEwan University. Vivian earned her degree in architecture at McGill University in 1977 and a Master's in Business Administration at the University of Alberta. After she started her architecture practice in Edmonton, Vivian was resolved to co-create design of structures with community. As such, she has designed with First Nations, Metis, and Inuit communities since 1985. In 2017, Vivian was inducted to the Alberta Order of Excellence, which is the highest honour of the Province of Alberta

Winner: Dr. Phone Fix (Piyush Sawhney, Founder, CEO )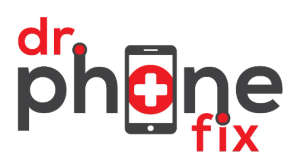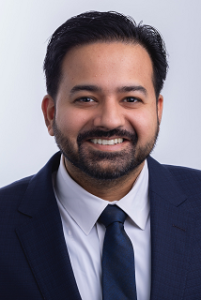 Initiative: Pioneer 'Fixer' of scientific marvel – the cell phone
Piyush Sawhney is a 34-year-old multiple award-winning, eco-committed pioneer of Canada's multi-million dollar cell phone repair and pre-owned phone business, which is essential to every Albertan for work, school or play and which every ASTech organizer, judge, nominee or sponsor rely upon by the minute.
He's built Canada's largest privately owned company in the category in just over three years and repairs thousands of cell phones for Albertans with 20 locations in the province, and diverts thousands from landfills as e-waste. He and the company he founded, Dr. Phone Fix, are setting industry standards and have become a model. He has brought world attention to Alberta as a centre of innovation, discovery and entrepreneurship and shared the stage in London, England, with Telus, Bell and IBM – winning top awards for telecommunications.
---
Student Changemaker of the Year
Winner: Connor Povoledo, President, Level 7 and Wound3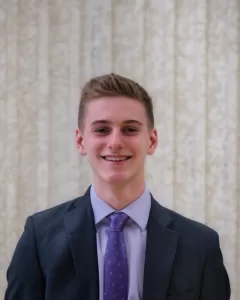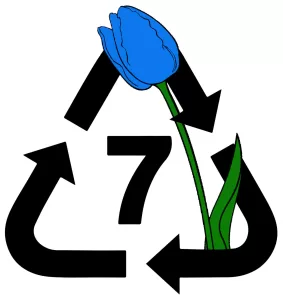 Initiative: A Young Change Maker in Action
Connor Povoledo is training as an engineer and an entrepreneur. He has diverse, hands-on experience in the significant majority of engineering fields, including: electrical, mechanical, materials, software, structural, and biomedical engineering. Through his numerous consulting and leadership involvements with developing and established enterprises, Connor has developed a strong appreciation for the practical nuance of excellent engineering solutions – specifically with an emphasis on scalable implementations (manufacturing line optimizations, software compatibility improvements, etc.). From an operations perspective, as the co-founder of Level 7 Plastics (a University of Alberta-based plastics recycling and up-scaling facility), Connor effectively manages team members, coordinates business-to-business partnerships, and oversees strategic planning for future expansion. Connor is also the co-founder, President and lead back-end developer for Wound³, overseeing AI and analytics developments, while also responsible for creating collaboration opportunities with clinics and other businesses in the chronic wound space.

Winner: Sumantra "Monty" Ghosh, Doctor of Internal Medicine and Addiction Medicine, Alberta Health Services; Clinical Assistant Professor, University of Alberta / University of Calgary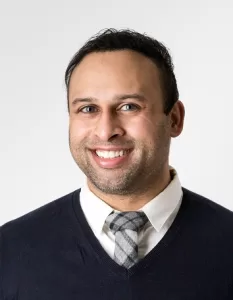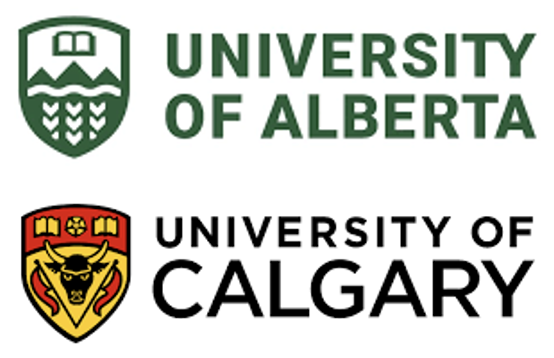 Initiative: Using technological innovations to preventing drug overdoses for people using substances alone during the opioid epidemic
Dr. Ghosh's work is around bringing harm reduction to individuals who use drugs alone. With over 70% of opioid overdoses happening when people use substances alone, Dr. Ghosh works with various community partners and academics to create innovative ways for people to stay safe as they use drugs. His largest contributions so far have been to help co-create the National Overdose Response Service with Grenfell Ministries, in which individuals who use drugs call a phone number and work with peers who will monitor them as they use substances. If they overdose, the peers dispatch EMS services to their home. He has also worked with the Alberta Government to co-create the Digital Overdose Response Service, a similar service using a smartphone app with an automatic timer. Collectively, these two services have prevented over 98 potential overdoses across the country.

Winner: Technology North Corporation (Ling Huang, CEO)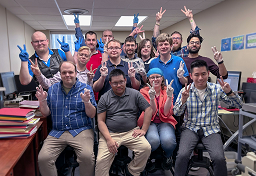 Initiative: Innovation in Inclusion by TN Digital Services
In 2014, Ling Huang, the CEO of Technology North (TN) and a parent of an autistic child found himself pondering his son's future beyond high school. His quest for a more fulfilling life for youth and adults with Autism Spectrum Disorders (ASDs) began there, stretching over eight years, and aimed not only at his son but also at others in similar situations.
Concurrently, the Information and Communications Technology (ICT) sector in Canada was dealing with a scarcity of skilled labour. To confront this, TN took the lead in developing RoboCoach, an innovative assistive technology aiming to eliminate workplace barriers for youth and adults alike and formulating a comprehensive inclusion framework. Venturing into uncharted territories, TN has been discovering and nurturing the untapped talent within this often-overlooked population, offering training, mentorship, and additional social supports for disadvantaged workers and youth. TN's mission thus remains anchored in improving the lives of those on the autism spectrum, ensuring they have access to meaningful work opportunities.
Ever since TN Digital Service initiated its autism employment program in 2019, the workforce has expanded to 16 employees with autism, supported by two job coaches. They provide document digitization and data management services to a diverse clientele, including the City of Edmonton, Alberta Innovates, the Alberta Government, and various local public and private sector entities.

Winner: Chief Calvin Bruneau – Papaschase First Nation (PFN)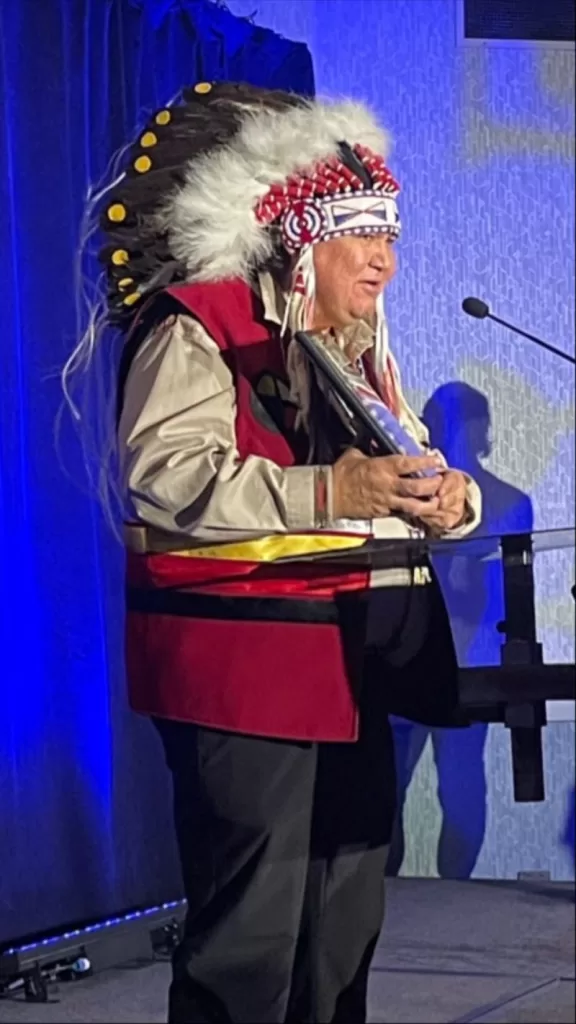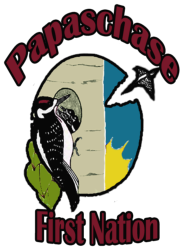 Initiative: Enhancing the Nation's ability to apply land stewardship initiatives through advanced technical products and services
PFN is a First Nation Urban Reserve whose members live within the Edmonton Region. PFN has created the governance and structure to provide products and services related to the safety and well-being of its members and all manner of life living in the Edmonton Region.
Papaschase Security Services are presently providing Unmanned Aerial Vehicles (UAV), commonly referred to as Drones, services to a diverse client base seeking technical enhancements in the areas of emergency management, security operations, sustainable monitoring of environment/water/air, mosquito abatement, inspections, education, recreation and competitive sports to name a few.

Winners: RUNWITHIT Synthetics (Myrna Bittner, CEO; Dean Bittner, CTO); Edmonton Global (Malcolm Bruce, CEO); Edmonton Metropolitan Region Board (Karen Wichuk, CEO)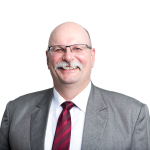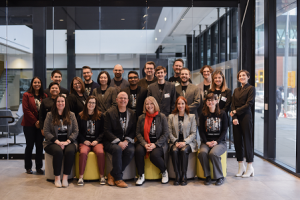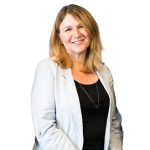 Initiative: SEEITAL – The Synthetic Edmonton Environment Intelligent Advanced Laboratory a Digital Twin
Malcolm Bruce is a visionary executive with a progressive career in leadership and the first CEO of Edmonton Global. By drawing on his proven ability as a strategic planner and team builder, Malcolm is promoting the Edmonton region as the business location of choice for global investment. Malcolm brings a 30-year military career with an extensive background in strategic planning, organizational change, financial management, issues management, and stakeholder engagement.
With over a decade of experience in executive leadership positions in the public and post-secondary sectors, Karen Wichuk has led and championed complex initiatives, guided organizations through transition and change, and built long-lasting local, national and international relationships rooted in authentic multi-stakeholder engagement. As the CEO of EMRB, Karen works with a diverse, committed and regionally-focused Board and dedicated team of professionals to implement a vision and strategy that recognizes the Edmonton Metropolitan Region's collective strengths, capitalizes on regional opportunities, tackles joint challenges and enables the EMRB's thirteen member municipalities to plan together for shared growth.
Myrna and Dean Bittner started their first tech company together in 1992, developing commercial internet groupware produced and used by NASA and US West for real-time remote communications, followed by co-founding a 3D neural net visualization research company, NeuralVR. In 2019, RUNWITHIT Co-founders, Myrna, Dean and their team created their first Synthetic City for utility earthquake response in Silicon Valley. Today, RUNWITHIT's Synthetic City platform connects 28 global cities and their communities with the insight they need to design improved futures for people and their planet. RUNWITHIT's platform continues to win international awards, including the 2021 United Nations Global Call Award for Decarbonization. As a women-led, Certified Indigenous Business, Myrna and Dean passionately live and promote the imperative for inclusion, diversity and representation to lead the future of people, the planet and our galaxy.

Winners: University of Alberta (Ying Tsui, Professor, Dept. of Electrical and Computer Engineering, University of Alberta; Tarek El-Bialy, Professor, Dept. of Dentistry, University of Alberta; Jie Chen, Professor, Dept. of Electrical and Computer Engineering, University of Alberta), SmileSonica Inc (Cristian Scurtescu, CEO)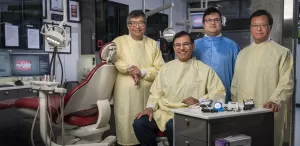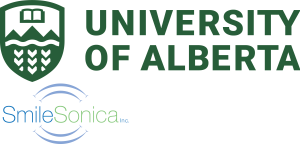 Initiative: Invention and Commercialization of Low-Intensity Pulsed Ultrasound Dental Therapy Device
Dr. Ying Yin Tsui is a Professor in the Faculty of Engineering, University of Alberta. He is a leader in applying electromagnetic, computational and machine-learning techniques for biomedical, environmental and energy applications. He served in many leadership roles in the Faculty of Engineering, including Vice Dean and Associate Dean of Research & Internationalization, and led many successful research, innovation, commercialization and training initiatives. He was the Principal Investigator for an NSERC I2I project, which provided the initial funding to start the development of a low-intensity pulse ultrasound technology for biomedical and health applications.
His graduate student, Cristian Scurtescu, founded SmileSonica Inc. in 2008 based on the patented ultrasonic dental technology. Cristian has over 20 years of experience developing medical devices and microelectronic products and is the inventor of 47 medical technology patents. Under Cristian's leadership, SmileSonica's team developed its first commercial product, the Aevo System (www.aevosystem.com), a class 2 prescription medical device for accelerating orthodontic treatment using the novel ultrasonic dental technology licensed from the University of Alberta. The Aevo System is the most advanced therapeutic ultrasound medical device in the world, is manufactured by SmileSonica in Edmonton, is commercially available in over 200 orthodontic and dental clinics across Canada and is expanding into international markets.
Dr. Tarek El-Bialy is a tenured, full-time professor of orthodontics and biomedical engineering at the University of Alberta. He is a leader in the repair/regeneration of orthodontically-induced root resorption, dentofacial regeneration, and biomechanics. He holds many honours, including a fellowship from Pierre Fauchard Academy, fellowship of the Royal College of Dentists of Canada (RCDC), a Diplomat position with the American Board of Orthodontics, and a place as a research fellowship with von Humboldt Foundation, Germany, and the American Association of Orthodontists award for the Institute for Teaching and Learning (ITL).
Dr. Jie Chen, Faculty of Engineering, University of Alberta: A leader in artificial intelligence, integrated circuits and microfluidic biosensors. He is one of the pioneers in designing and implementing low-intensity pulse ultrasound for biomedical research in dentistry, mental health and renewable energy. His honours/awards include, an IEEE Fellow, Fellow of Canadian Academy of Engineering, Fellow of American Institute for Medical and Biological Engineering, Distinguished ECE alumni award from University of Maryland, Killam Professorship of Canada, and a MaCalla Professorship of University of Alberta.

Winner: TruMe Whole Health (Melissa Hozack, CEO/President/Founder)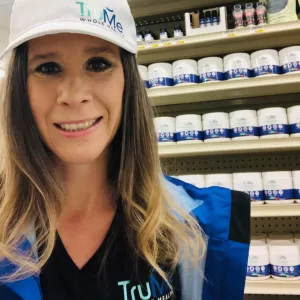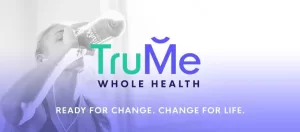 Initiative: Empowering transformative actions that build a whole health lifestyle.
Founder Melissa Hozack has been a leading, award-winning pharmacist in the area of Health Promotion, specifically weight loss and therapeutic nutrition. She founded TruMe Whole Health with partner Wendi Eeet, and together, they have decades of experience in the industry. TruMe was developed to create innovative products free of sugar, no artificial colors or flavors, and intends on making healthy options not found elsewhere. Melissa's experience with patients and the trust of them and her colleagues over the past 22 years has helped grow the company among pharmacies, chiropractors, health and nutrition stores, and weight loss centers, among others!

Winner: NeurAlbertaTech Neurotechnologies Ltd. (Keerat Sandhu, Director, Business Development)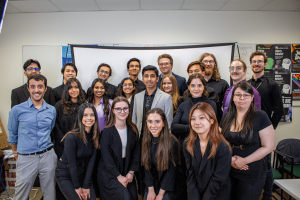 Initiative: NeurAlbertaTech presents natHACKS: A Hackathon Like No Other
NeurAlbertaTech's central mission is standing up a local but globally-recognized neurotechnology ecosystem right here in Alberta; we are approaching this from the ground up by focusing on a talent-first approach, creating the necessary capacity and environment for neurotechnology innovation to flourish. To that end, we offer hands-on experiential learning focused on creating neurotechnology solutions to real-world problems. This approach is best exemplified in our annual neurotechnology hackathon natHACKS, now running for its third year.
natHACKS is Canada's largest neurotechnology hackathon, and as of this year, Alberta's biggest hackathon across the board. In order to expand the breadth of problems that hackathon participants can work on, over the last year we have made a concerted company-wide shift towards broadening our scope from the narrow Brain Computer Interfaces (BCIs) to "neurotechnology", which includes any projects that directly interfaces with the nervous system. We remain a hardware-first hackathon, meaning we prioritize participants utilizing hardware themself and creating programs around their own (or their peers') live biosignals and/or those of the target populations for which they are creating a solution for.

Women in Innovation – Research
Winner: Kathryn Birnie, Assistant Professor, Dept. of Anesthesiology, Perioperative and Pain Medicine, University of Calgary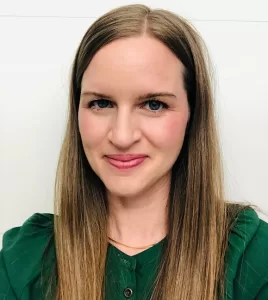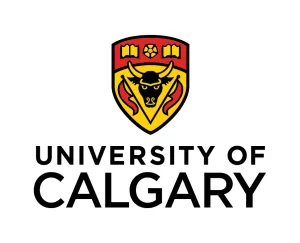 Initiative: The new Pediatric Pain Management national health standard
Dr. Kathryn (Katie) Birnie is a Clinical Psychologist and Assistant Professor in the Departments of Anesthesiology, Perioperative, and Pain Medicine, and Community Health Sciences at the University of Calgary, where she leads the Partnering For Pain program. She is the Associate Scientific Director of Solutions for Kids in Pain (SKIP), a national knowledge mobilization network working to improve evidence-based children's pain management through coordination and collaboration. Dr. Birnie completed a BA(Hons) in Psychology at the University of Calgary (2007) and a PhD in Clinical Psychology at Dalhousie University (2016). She has trained and worked at work at hospitals across Canada in Halifax, Toronto, and Calgary.
Dr. Birnie joined Alberta Children's Hospital as a medical psychologist in 2018, where she continues to provide clinical care through the Vi Riddell Children's Pain and Rehabilitation Program. Dr. Birnie is a recognized leader in pain research and patient partnership. She is the recipient of early career awards from the International Association for the Study of Pain's (IASP) Pain in Childhood Special Interest Group (2023) and the Canadian Pain Society (2022). She was also the recipient of the 2020 Pain Awareness Award from the Canadian Pain Society and was selected as a 2020-2021 MAYDAY Fellow, a prestigious fellowship focused on communications and advocacy for improved pain care.
---
Women in Innovation – Contribution to the Ecosystem
Winner: Marlene Huerta, Senior Business Advisor – Alberta Innovates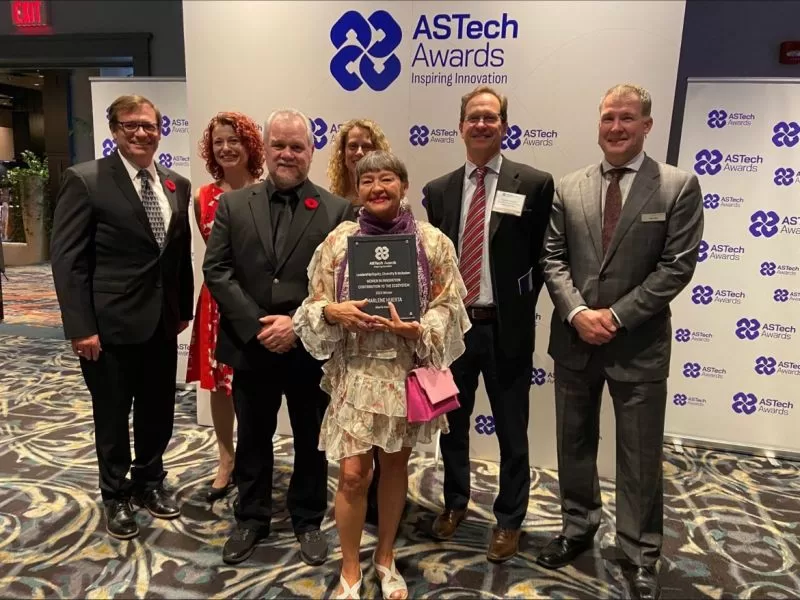 Initiative: Decades of Stewarding Innovation, Inventorship and Entrepreneurship in Alberta
Marlene has an eclectic experience acquired for about 40 years of work in STEM. She has a Ph.D. in Chemistry from the University of California. 18 years of her career have been at Alberta Innovates-Technology Futures (AITF) and Alberta Research Council. Previously, Marlene worked as an Assistant Professor in a Venezuelan university and also in R&D and Strategic Planning at PDVSA Intevep (Venezuelan Oi & Gas corporation).
Since 2005, she has contributed to the success of Alberta through the Alberta Research Council's consortium (AACI) as one of the AACI researchers and also as a strategic leader. She has represented the Heavy Oil and Oil Sands Department at several GOA Ministries, including the Department of Energy, Environment and Finance. Within AITF, she has managed the nanotechnology programs and developed and managed the Alberta Ontario program. Since 2018, Marlene has been contributing to the AI Investment line success. She is currently working within the Post Secondary Investment and Emerging Technology (PSIET) Research, Talent and Emerging Technology ecosystems areas. In her capacity as Principal Business Advisor, she works across the entire organization with more than 100 principal investigators, providing technical and business guidance.

Winner: Andrew MacIsaac, CEO,Applied Pharmaceutical Innovation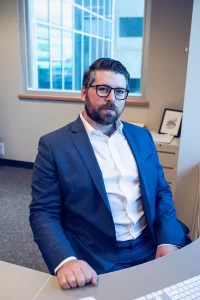 Initiative: Applied Pharmaceutical Innovation secures game-changing support for life sciences.
Applied Pharmaceutical Innovation (API) brings life-saving research to the real world by helping life science innovators bridge the gap between academic research and commercial product development. Alberta is on the cusp of becoming a leader in the life sciences sector, and API is championing this effort by responding to industry needs and closing the gaps that could hinder progress. In 2023, this culminated in several game-changing projects that add needed infrastructure and programs to support innovators looking to commercialize their ideas.