The ASTech Awards recognize and celebrate our brightest minds and the greatest achievements of outstanding individuals and organizations in the Alberta science and technology innovation community.
Since 1989, ASTech has showcased Alberta's excellence in science, technology and innovation by recognizing more than 600 individuals, organizations and teams at our annual prestigious awards event, bringing together industry, academia, government, and entrepreneurs to reward excellence and inspire innovation.
VISION: To inspire the next generation of innovation.
MISSION: To identify and celebrate outstanding achievements in science and technology in Alberta.
ASTech Awards Logo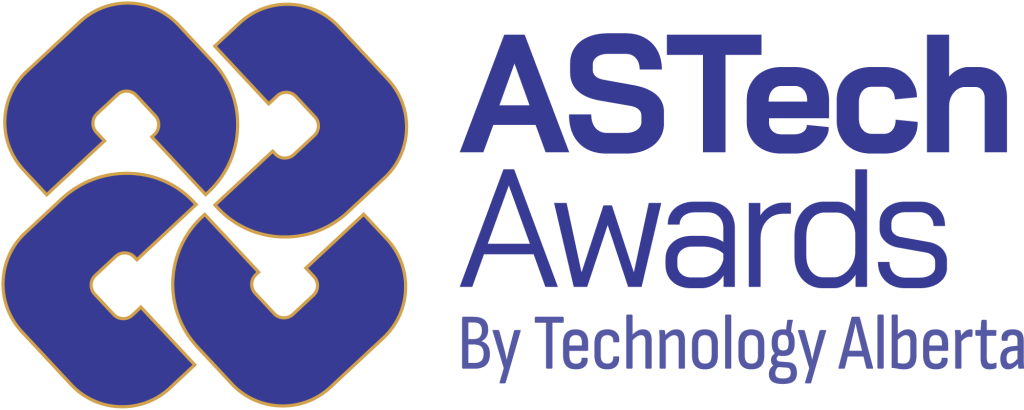 The four interlocking rings in the ASTech logo represent the interrelationship of:
– Industry
– Academia
– Entrepreneurs
– Government
To support science and technology for economic and societal benefit.
Starting in 2022, Technology Alberta (www.technologyalberta.ca) will be continuing the fine tradition of the ASTech Awards.
It takes a community – Want to help? Contact: president@technologyalberta.ca
2022 – Thank you to the Community
ASTech Advisory Board – 2022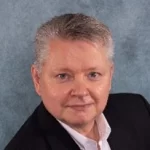 CHAIRMAN
Rus Matichuk – Sumex Capital, CEO
Over the past three decades Rus has held senior executive roles in several companies ranging from startups to large companies with multiple locations. Rus has been a board member, investor, or advisor over his career – including key responsibilities as CEO or Vice President in areas such as: acquisitions, divestitures, corporate financing, investing, restructuring, and business development.
Rus has worked directly in several industries that took him around the world including software, cleantech, real estate, medical devices, hospitality, and financial services. He is currently the CEO of Sumex Capital, an investor and advisor to a wide array of companies and other organizations.
Passionate about innovation – Rus was Chairman from the launch of the Alberta Clean Technology Alliance (ACTia) until it merged recently with Foresight Canada, where he now serves as a Board Member and on their Finance Committee. Working collaboratively with Alberta industry associations, he was part of the launch of the Alberta Innovation Network Collaborative (INC) and prior to that was a key driver in the launch of Deal Generator, VenturePrize, Banff Venture Forum and InfoTech Alberta.
Rus has a B.Ed. Business with Distinction from the University of Alberta, and Innovation Governance Program Level 1 from the Canadian Council of Innovators. Rus and his wife Pam have four grown children.

VICE CHAIRMAN – and Interim Executive Director, ASTech Awards
Gail Powley, P. Eng – Technology Alberta, President
With over 30 years of experience, as a process control engineer and then executive, Gail has worked for companies of all sizes including: Procter & Gamble, Treiber Controls (now Aspen Technology), Matrikon (now Honeywell), ATCO, the Alberta Research Council (now Alberta Innovates), University of Alberta, and Willowglen Systems.
Recognizing the value of supporting innovation and innovative people – she has founded and/or volunteered at an executive level with organizations such as the CHOA (Canadian Heavy Oil Assn), MentorUP Alberta (Co-Founder), BESTT (Bridge for Engineering, Science, and Technology Talent (Co-founder)), AWSN (Alberta Women's Science Network (Director)) and Women in APEGA (Chair), and most recently – Rainforest, and Alberta Regional Innovation Networks.
Gail is now leading Technology Alberta, with a focus on raising the visibility of Alberta's entrepreneurial leading-edge science and technology companies – the heart of Alberta's Innovation Community. This work has brought forward a greater understanding of the key priorities to grow Alberta's tech sector – where entrepreneurs have placed Access to Talent at the top of her list. Collaborating with Industry, Government and Academia, with the strength of Technology Alberta Volunteers and Champions – she co-founded the FIRST Jobs and NExT Level jobs Programs – which have brought 100's of students across the province to work for Alberta's Small-to-Medium sized companies.
Gail completed her Bachelor's Degree in Chemical Engineering at the University of Alberta, and has enjoyed the adventures she has had in the industry and tech sectors – individually, and with her husband Ron Unrau (PhD in Computer Engineering from the University of Toronto – development team member of IBM Research, Red Hat, EMC, Dell, and Apple). They have 3 grown children who are in the fields of medicine, law, and public policy.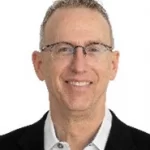 VICE CHAIRMAN
Jeff LaFrenz – VizworX, Co-Founder and President; Past-ASTech Award-winning Company
Co-Founder and President of VizworX – an award-winning company focused on delivering enterprise-class digital experiences using the latest in immersive reality and complex data visualization technologies – Jeff is a serial entrepreneur, international speaker, and technology leader with over 30 years' experience in technology commercialization.
As a multi-disciplinary, multi-industry professional, he thrives on pulling together complex technical and business requirements, contextualizing them in local and global environments and building high performance teams. A strong supporter of the innovation community, Jeff actively volunteers as a member of several industry, technology and academic boards and committees.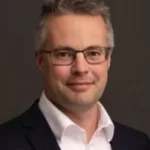 Justin Riemer – Emissions Reduction Alberta (ERA), CEO
An Albertan through and through, Justin Riemer has dedicated his career to strengthening the province he loves. Now the Chief Executive Officer of Emissions Reduction Alberta (ERA), Justin leads the team dedicated to advancing innovations that are reducing Alberta's greenhouse gas emissions and diversifying its economy. He has earned a reputation for skillfully navigating Canada's innovation system, building relationships inside and outside of Alberta, and developing a strong network in support of innovation and economic development.
For more than 25 years, he has achieved results in regional economic development, industry expansion, investment attraction, and innovation. Before joining ERA, he led the Alberta Region of Prairies Economic Development Canada in the federal government – to support economic development across the province. Prior to that, he held several senior positions focused on innovation and investment attraction at the Government of Alberta and briefly at Alberta Health Services. Justin graduated from the University of Alberta with a Bachelor of Arts (Honours) in Political Science and went on to earn a Master's Degree in International Affairs from Carleton University.
Justin and his wife have two grown boys and a daughter in law. He is a leader. A connector. A changemaker.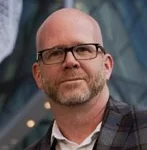 Douglas Holt – Alberta Innovates, Associate Vice President, Investments
Doug has over 20 years of experience in the fields of financial services, technology and education, managing high functioning teams, designing and implementing corporate strategies. His financial services experience is both buy side and sell side with a focus on credit analysis and structured finance. On the sell side, Doug has helped companies raise over $130,000,000 of equity investment. As a buy-side credit investor in the US high yield bond and loan markets, Doug was part of a small team running a publicly listed ETF on the NYSE which rose from $80,000,000 (USD) in assets under management to over a $1,000,000,000 (USD).
In his current role as the Associate Vice President, Investments for Alberta Innovates, Doug oversees the corporation's research and innovation investment into Alberta's post-secondary institutions, entrepreneurs, and accelerators.
Doug earned a B.A. and B.Ed. from the University of Lethbridge, and a M.B.A. from the Haskayne School of Business at the University of Calgary.

Lynn Wyton – Explore Edmonton, Senior Advisor, Business Partnerships
Lynn's role at Explore Edmonton allows him to connect partners to regional, national and global opportunities. Lynn's work takes place in a wide variety of sectors including tourism, education, aviation, manufacturing, energy and more.
Lynn offers leadership expertise in both the private and public sectors, and his passion for economic and business development serves as the base of his shared success.
Lynn's leisure interests including hiking, time with family, and playing a lot of frisbee with his dog, Rocket.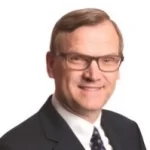 Peter Kinash – Replicon Software, Inc., Chief Financial Officer – Past ASTech Foundation Board Member
Peter was a 30-year member of the ASTech Foundation. Mr. Kinash is a Chartered Accountant with extensive experience in financial leadership of software enterprises, international business, and public technology company financial reporting.
Peter is an executive with Replicon Software, and throughout his career, Mr. Kinash has held senior operational and management positions – including with Aqua-Pure Ventures Inc., CCR Technologies Ltd., Guest-Tek Interactive Entertainment Ltd., Wi-LAN Inc and KPMG LLP (Calgary).
Mr. Kinash is a member of the Institute of Chartered Accountants of Alberta and the Institute of Corporate Directors. Mr. Kinash holds a Bachelor of Commerce degree, Accounting and Finance from the University of Saskatchewan.

Max Frank, Executive Consultant
As a business-forward proponent, Max has over 35 years of experience in the Alberta marketplace in business (established and startup), technology, tourism, and education.
Max has held leadership positions and launched new brands and initiatives for TELUS, NAIT Mawji Entrepreneurship Centre and the Edmonton Chamber of Commerce. She has a reputation as an effective connector, a fluid innovator, a dynamic marketer – all of which resulted in being named in the Top 100 Business Women in Edmonton, and to have received the Customer Experience Award from the Disney Institute and a leadership award from the Canadian Public Relations Society.
Her most recent accomplishments are related to the position of Vice-President of Operations & Enterprise Development for Fort Edmonton Park Management Company (FEMCO) where she managed the $165 Million dollar expansion project and the 158-acre asset and its 56 buildings, with the end goal of delivering new experiences to the guests while implementing the corporate strategy of being relevant, accessible, and financially sustainable.
Community Insights thanks to: Community champions, Past ASTech Award winners, Alberta Innovates, University of Calgary, University of Alberta, Lakeland College, Alberta-wide Regional Innovation Networks including: Red Deer Area, Medicine Hat Area, Vermillion Area, and more.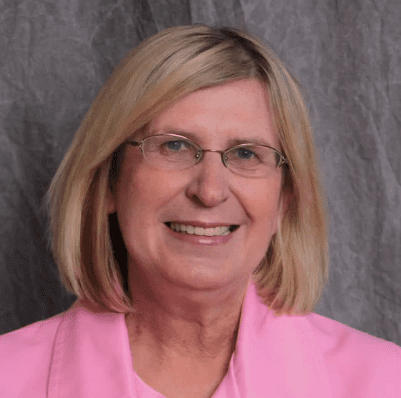 Dr. Lisa Carter – Associate Professor, Athabasca University
Throughout her professional and academic career of over 25 years, Lisa Carter has been passionate about making a difference in science and technology awareness and education. She currently holds an academic position in the Faculty of Science and Technology at Athabasca University and is responsible for course delivery in various courses and labs.
With experience in program development in science, Lisa contributed to the development of several major programs and courses in science and technology. Of note, was her collaborations with professionals and faculty in spearheading an online program in architecture. In recognition of this work, Lisa was bestowed an Honorary Membership of the Royal Architectural Institute of Canada.
Lisa has served in several leadership positions, with the most recent appointment of over a decade as inaugural Dean of the Faculty of Science and Technology in 2009 and Interim Director of the Athabasca River Basin Research Institute. She is past President of the Canadian Coalition of Women in Engineering, Science, Trades and Technology and the Alberta Women's Science Network and has co-directed the delivery of outreach activities in the greater Athabasca region. Lisa is a staunch advocate of promoting learning awareness in science and technology in rural areas, especially working with Indigenous communities.
Lisa holds a PhD in Science in areas of microbiology and immunology.