2015 Finalist: Outstanding Achievement In Environmental Technology And Innovation
Environmental expert uses innovation to restore grasslands
One of the biggest obstacles facing industry is effective land reclamation, because improper treatment of the land can have a lasting effect. According to Dr. Steven Tannas, president of Tannas Conservation Services, while the immediate impact often seems small, the lasting effects on the environment add up quickly.
"It is death by a thousand paper cuts," Dr. Tannas says. "There's a financial hit to the company, but there's also an ecological hit to the environment. If we have all of these disturbances compounding over time, it will cause our ecosystem to slowly disintegrate. If we can repair these areas, we can preserve our ecosystem."
Dr. Tannas and his team work in the business of environmental conservation and restoration ecology. Tannas Conservation Services consults with clients to minimize the environmental footprint.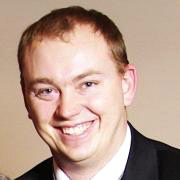 Recently, Dr. Tannas and his team completed a nine-year project reclaiming land in rough fescue grassland areas in southern Alberta. The work is notable because prior to their involvement, the land was not expected to be restorable.
Restoring the land
Dr. Tannas says when he was first approached to restore the fescue grasslands, the task seemed daunting. Experts said it was impossible to restore the area to its natural state.
"The sites were oil and gas wells, but they were dry wells so no gas was found," Dr. Tannas explains. "They were in pristine grasslands in the Foothills. Industrial development requires disturbance, and when it's done we have to figure out how to put it back the way it was."
Dr. Tannas says he is motivated by challenge, and innovation isn't achieved without tackling the impossible head on. Dr. Tannas and his team devised a plan to tackle the restoration process, and after nine years, the project has been a huge success.
"The Foothills rough fescue is a climax species, so it's slow growing and people have tried seeding it over the last 20 or 30 years," Dr. Tannas explains. "From what I've seen, people have had about 90 per cent failure. This is because it is a climax species adapted to live for hundreds of years and reproduce infrequently.
"Such adaptation to longevity means the species has no need to waste resources reproducing frequently," Dr. Tannas continues. "For this reason, seed is produced only once every four or five years and germination and establishment only occurs under very limited and ideal conditions."
Dr. Tannas and his team used previously grown plants and greenhouse-grown plugs to transplant the successfully grown plants to the damaged area. Dr. Tannas says the site is now healthier than the the surrounding grassland.
Making an innovative footprint
Dr. Tannas says staying innovative is the most important thing to his business, because it keeps him and his team at the forefront in the land reclamation industry.
"I believe in sharing the information, and not having it hidden," Dr. Tannas says. "It would be very easy to hide a lot of our results, but that doesn't do anyone any good in the long run. I'm very willing to share my ideas, because I'm going to keep innovating and finding new solutions to new problems."
Dr. Tannas says challenging situations are motivation to innovate. New opportunities are exciting to deal with, and Dr. Tannas never turns down an opportunity because it seems difficult on the surface.
"With the grasslands, nobody had successfully reclaimed these grasslands before," Dr. Tannas says. "Resource companies had disturbed areas and nobody knew what to do. I had to come in and develop a new methodology to reclaim the grasslands, test it and prove the ability over multiple years."
Dr. Tannas says it's important to maintain focus on the future, because it's not always easy to solve complex problems.
"I'm trying to continually innovate and create new solutions," Dr. Tannas says. "Plants are my specialty, so anything regarding how to utilize plant materials – bioengineering, reclamation, vegetation and ecosystem development – is what I specialize in."