We are excited to announce the winners and finalists for the 2022 ASTech Awards!
---
2022 Award Winner – Recognition of Leadership in Alberta-wide Community Building
Nicole Janssen, Co-Founder & Co-CEO at AltaML.  A serial-entrepreneur currently tackling AI/Machine Learning and Online Media. Nicole is an Alberta Women Entrepreneurs (AWE) Award Recipient, a member of Forbes Technology Council and on multiple Canadian tech community leadership initiatives.
Cory Janssen, Co-founder and Co-CEO of AltaML. Co-founded Investopedia.com in 1999 and helped to grow it into one of the web's largest financial sites devoted to investor education, selling the company to Forbes Media in 2007. Cory has built multiple companies and is on numerous Canadian tech community leadership initiatives.
AltaML was named the winner of Start Alberta's Most Significant Cross-Community Collaboration of the Year award for the Applied AI Lab; a Canada's Companies-to-Watch in Deloitte's Fast 50 awards; and a winner of a Responsible AI Award by the Responsible AI Institute. In 2022, AltaML placed 18th on the Globe and Mail's national ranking of Canada's Top Growing Companies.
---
Dr. Peter Facchini, Professor, University of Calgary and Chief Innovation Officer, Enveric Biosciences.
Dr. Facchini is a Professor of Plant Biochemistry in the Department of Biological Sciences at the University of Calgary, and past Canada Research Chair in Plant Metabolic Processes Biotechnology, and is currently a Parex Resources Innovation Fellow in the Faculty of Science. Dr. Facchini co-founded and was Chief Scientific Officer of Willow Biosciences Inc. and Epimeron Inc. Dr. Facchini has published over 160 scientific papers and co-invented over 30 patents.
University of Calgary / Enveric Biosciences Inc – Novel small-molecule therapeutics for the treatment of anxiety, depression and addiction disorders. The discovery and innovation engine at Enveric Biosciences targets the design of novel molecules.
---
2022 Award Winner – Recognition of Significant Achievement in Academia
Dr. Thian Yew Gan, University of Alberta — Dr. Gan was one of two Canadian professors invited by the Intergovernmental Panel of Climate Change (IPCC) to serve as a lead author of its AR6-WGI (Assessment Report #6 – Working Group I) published in 2021 on the global water cycle change under the impact of climate change. The report demonstrated that future hydrologic extremes are expected to occur more frequently and in greater severity, including the Canadian Prairies. The IPCC report is the basis of most studies on climate warming impacts, mitigations, and adaptations conducted worldwide.
---
Jody Conrad, MBA,  President/CEO.During her more than 18 years in the drilling industry, Jody continuously saw data that wasn't being used to its full potential, and in 2016 founded Krux Analytic.
Bringing her unique combination of technical expertise, operational experience, and managerial skills to Krux – she has applied her extensive experience in drilling equipment design and manufacturing, ERP systems, and operational data analytics and reporting.
Krux is pushing the mining sector into the digital era with a powerful, agile platform.
---
2022 Award Winner – Recognition of Regional Innovation
Region: St. Albert
Kathy Janzen BSc, PChem,Vice-President and Founder. Kathy Janzen is a Professional Chemist with 25 years of experience with the RCMP as a forensic scientist, followed by 2 years as one of the principles of the analytical services side of Wilson Analytical. Also involved in several high tech start-ups, she worked with entrepreneurs at the Northern Alberta Business Incubator (NABI).
Ken Schmidt, PhD, PChe, President and Founder. Ken Schmidt is an Alberta based Professional Chemist and entrepreneur. He completed his PhD in Inorganic Chemistry at the University of Calgary in 1990. Over the last 25 years, he has worked with universities and the mining and energy industries to solve industry specific problems in sulfur chemistry, catalysis, ceramics, chemical vapour deposition (CVD) coatings and spectroscopy.
Wilson Analytical – Building rugged field and laboratory instrumentation for clean tech measurements.
---
2022 Award Winner – Recognition of Regional Innovation
Region: Peace River
Dr. Jean-Marie Sobze, NAIT, Applied Research Chair in Plant and Seed Technologies, Manager Boreal Forest Plant and Seed Technology Access Centre. Jean-Marie is focused on developing practical technologies for native plant propagation and seed delivery, and is experienced in forest management and oil and gas industry-related reclamation research. Jean-Marie received his Ph.D. in Forestry in Germany, and is a registered Professional Forester with AAFMP. (AAFMP).
Dr. Amanda Schoonmaker, NAIT, NSERC Industrial Research Chair for Colleges in Boreal Reclamation and Reforestation.  Amanda received a Ph.D. in Forest Biology and Management (University of Alberta) and a BScF in Forest Sciences (University of British Columbia).  Amanda and her team work on a wide range of research topics involving forest reclamation of post-industrial sites, reforestation and forest management as well the use of native plants as passive dewatering and treatment strategy for oil sands mine-tailings. Since joining the centre, Amanda has mentored over 30 students as well as several research assistants and associates, seeing many move on to other exciting roles in both the private and public sector.
Dr. Bin Xu, NAIT, NSERC Industrial Research Chair for Colleges in Peatland Restoration. Bin is a peatland ecologist with a Ph.D. in Plant Biology from Southern Illinois University Carbondale. He worked as a postdoctoral research fellow at the University of Calgary. His research focuses on the impact of human activities on the ecology, biogeochemistry, and ecosystem functions of boreal peatlands. He works closely with university collaborators, industry partners and small and medium sized enterprises (SMEs) to develop science-based, techniques and methods to reclaim disturbed peatlands in Alberta's boreal region.
NAIT's Centre for Boreal Research (CBR) provides scientific findings, methods, and technologies to advance the capacity of industry to lessen its environmental footprint through best practices in mitigation of disturbance through front-end planning and interim reclamation, reforestation and forest land management and ecological restoration of disturbed lands. The CBR operates within a network of forest products companies (woodlands), oil and gas companies (environmental, decommissioning, and reclamation groups), environmental service firms, reclamation enterprises (e.g., contract planting, vegetation management), and commercial greenhouses.
---
2022 Award Winner – Recognition of Early Adoption of Alberta Innovation
Dr. John P. Davis, Founder and CTO, an accomplished researcher in the field of low-temperature physics and recipient of multiple international awards, his vision is to improve the size and operability of dilution refrigerators. Through innovation, Zero Point Cryogenics has improved the ease of use and cost-effectiveness of dilution refrigerators with a mission to enable researchers to advance quantum technology.
Christopher Cassin, CEO – leads Zero Point Cryogenics' talented team and manages the planning, organization and general controls to optimize the operational activities of the company. Chris is a serial entrepreneur and is actively involved in the Edmonton tech community.
Zero Point Cryogenics manufactures cryogenic equipment called dilution refrigerators, which are the primary low-temperature platform for quantum computers. The company is focused on designing robust and reliable dilution refrigerators to enable quantum technology research and innovation. ZPC is the only manufacturer of its kind in Canada and is working to support Canada's National Quantum Strategy.
---
2022 Award Winner – Outstanding Achievement in Environmental Sustainability: Excellence in Forest Management Research
Initiative: Sustainability Solutions/Approaches, Environment – Application of Remote Sensing Technologies in Forest Fire Management
Dr. Quazi Hassan, Professor of Geomatics Engineering, University of Calgary
Dr. Hassan's work includes the development of advanced forest fire danger forecasting system using publicly available satellite data from NASA; a wildland fire risk modelling framework for the Greater Athabasca oil sands region; and a policy framework for forest fire-induced risks and community resilience for the people of Fort McMurray.
---
2022 Award Winner –  Outstanding Achievement in AI/ML Advancement: Energy and Environmental Innovation
Initiative – Making Buildings Smart and Efficient using Artificial Intelligence and Internet of Things
Dr. Omid Ardakanian, Computing Science, University of Alberta
The operation of buildings accounts for more than 30% of the total energy consumption in North America. The team has developed machine learning algorithms for data-enabled optimization and control of buildings and energy systems – that reduce energy consumption and improve their indoor environmental quality (IEQ) performance.
---
Sector: Energy/Cleantech – Building Net-Zero Emissions Reduction Strategies for the Energy Sector
Dr. Thomas Fox, President, Highwood Emissions Management
Thomas completed his Ph.D. at the University of Calgary Centre for Smart Emissions Sensing Technologies, and has led the invention of the Leak Detection and Repair Simulator (LDAR-Sim), an open-source software product designed to evaluate emerging leak detection technologies, methods, programs, and policies.
Highwood Emissions Management – Highwood represents the necessary balance between benefiting from our environment while caring for it – taking pride in helping diverse stakeholders to expertly navigate this balance.
---
2022 Award Winner – Applications in Agri-Food Production
Initiative: Agriculture, Solar – Improving Horticulture through LED Light Technology
Richard Glen Uhrig, Principal Scientist-G2V Optics Inc, Assistant Professor – University of Alberta    
Publication record in applying biochemistry and molecular biology to elucidate the biochemical characteristics and biological function of proteins. Focus on use of precise LED plant lighting technology to increase plant productivity with zero increase in energy inputs – improving vertical farming and controlled growth environment sector's productivity and economic feasibility.
Michael Taschuk, Ph.D, P.Eng., Founder & Chief Technology Officer
Dr. Taschuk is a renowned expert in optoelectronic systems, managing multi-disciplinary teams to develop advanced lighting, electronics, and characterization systems including sensing and forensic techniques in collaboration with industry partners. He is the named inventor on several patents, and author of a textbook and 50 peer-reviewed journal articles.
G2V Optics Inc. – G2V was founded because the world's leading researchers, engineers, designers, and dreamers are creating a better future — and that future revolves around the power of the sun. To create scalable, real-world solutions, dreamers need precise solar simulations. Product: Precise LED solar simulators.
---

Sector: Environmental, Safety, Regulatory Compliance Software – Digital Transportation of Dangerous Goods
Amit Bhargava Co-Founder & CEO
A Professional Engineer with two master's degrees in chemical and Environmental Engineering – working in areas including Environmental Approvals, Regulatory Compliance, Air Quality Assessments and Environmental Engineering & Management.
EnviroApps mission is to turn the data being acquired to satisfy regulatory requirements, into useful information for the industry – making profit while reducing environmental impact of the operations and improving the quality of life for the surrounding area.
---
Sector: Public health / human rights / community safety – National Business Coalition Supporting Harm Reduction & Drug Policy Reform
Euan Thomson, Executive Director, EACH+EVERY: Businesses for Harm Reduction aims to reduce preventable drug poisoning deaths and help build a more fair and compassionate community by adding the voice of businesses to accelerate drug policy reform.
---
Sector: ICT and Social Enterprise – RoboCoach and Technology North Digital Services Autism Employment Program
Ling Huang, CEO
A senior security and management consultant who has been recognized as an innovative, quality-focused professional
Technology North Corporation is an adaptable training, employment, and service delivery vehicle that concentrates on empowering youth with barriers. Utilizing assistive tech and AI to facilitate workflows and training efficiency, TN currently accept neurodiverse individuals and those suffering from adverse socio-political circumstances with a focus on autism. Autistic employees in the TNDS gain confidence and the teamwork skills needed to work in industry and hold down a career, while job coaches, customers, and managers will gain unique experience and insights from working with neurodiverse participants while creating happy family. It is a win-win-win for citizen, family and government.
---
2022 Award Winner – Recognition of Regional Innovation
Region: Red Deer
Initiative – Education, SME Support – Regional Innovation – Women in Manufacturing (Centres for Manufacturing and Energy Innovation)
Dr. Tonya Wolfe, Director, Centres for Manufacturing and Energy Innovation    Red Deer Polytechnic
Dr. Tonya Wolfe is the Manager of the Centre for Innovation in Manufacturing, as well as an adjunct professor at the University of Alberta. Tonya is responsible for directing the use of the CIM-TAC's advanced manufacturing capabilities to design, simulate, create, and validate prototypes as well as to solve the processing and productivity challenges faced by Alberta's manufacturing industry.
Team Submission: Alicia Cafferata-Arnett; Jennifer Dornstauber; Eryn Beddoes; Prateeksha Aggarwal; Dylann Sikstrom; Sherri O'Muir
Women in Manufacturing (Centres for Manufacturing and Energy Innovation) – Supporting women and gender diverse people as they grow their skills and knowledge in manufacturing and energy innovation directly affects their success. This team provides mentorship opportunities for girls and women to help them to succeed in technical fields such as engineering and technology, which enables a broader range of solutions for Alberta businesses.
---
2022 Award Winner – Recognition of Programs Promoting Youth
Colin Tran, Founder & President of NXT-GEN, VP Corporate Affairs of Trust Science
NXT-GEN is a University of Alberta student group whose members have a passion for education and entrepreneurship with a mission to address the gaps in business education in high schools. NXT-GEN inspires the entrepreneurial spirit through experience-based learning and competition – and has gained recognition from several organizations.
---
2022 Award Winner – Outstanding Achievement in Energy and Environment: Environmental Innovation in Energy Applications
Initiative – Energy and Environment – Biopolymer based adsorbents for water and tailing remediation
Dr. Aman Ullah, Faculty of Agricultural, Life and Environmental Sciences
Dr. Ullah focuses on chemical conversions of biomass and synthesis of Biopolymers, Biochemicals, Biocomposites, Bionanocomposites, Biosorbents and Bioconjugates from Lipids & other Renewable Resources for Industrial Applications
 Dr. Tariq Siddique, Renewable Resources
Dr. Siddique studies the biodegradation of petroleum hydrocarbons under anaerobic conditions; metabolic pathways of hydrocarbon degradation; molecular fingerprinting of hydrocarbon-degrading microbial communities, and the Biogeochemistry of oil sands tailings ponds
This work shows that natural biopolymers are equally effective for the flocculation of clays to enhance tailings consolidation and can provide a better alternative to the existing synthetic polymers – and can be a game changer in industrial wastewater treatment and consolidation of produced tailings.
---
2022 Award Winner – Outstanding Achievement in Urban Development: Research
Initiative – Transportation, Smart Cities, Sustainability
Lina Kattan, Professor of Civil Engineering, University of Calgary
Dr. Kattan is the Canada Research Chair in Integrative Transportation through Automation and Connectivity; Director of NSERC CREATE on Integrated Infrastructure for sustainable Cities; Urban Alliance Chair in Transportation Systems Optimization.
Dr. Lina Kattan's most recent work in emerging transportation technologies focuses on integrating Connected and Automated Vehicles (CAVs) into existing transportation systems—a deployment that will radically change those systems. Depending on how they are deployed, the emergence of CAVs will bring tremendous opportunities, complexities, challenges. CAVs can collect and disseminate information in the traffic network through vehicle-to-infrastructure (V2I), vehicle-to-vehicle (V2V) and more.
---
Sector: Health, Indigenous Government – Online opioid awareness and community-based naloxone training course
Reagan Bartel, Director of Health
As the Director of Health, she works to strengthen her community through health research, advocacy and public programming.
The Metis Nation of Alberta (MNA) Department of Health works to provide culturally appropriate, self-directed health and wellness opportunities that address the unique health profile of Métis Albertans and their communities. Recognized as a voice for Metis people, the MNA has received recognition for both their Metis-specific research and community wellness initiatives across a variety of health related topics that centre the voice and experiences of Metis people living in Alberta.
---
Sector: Clean Technologies and In-situ Steam Generation – Break-through Clean-Technologies in energy, environment and electricity for climate resiliency and advanced Steam Generation Research
Dr. Vita Martez, Scientific Lead and NSERC-Industrial Research Chair for Colleges in In-situ Steam Generation and Clean Technologies
Leads a range of industrial applied research programs and projects through collaboration with stakeholders from academia, business start-ups, small to medium-sized enterprises, large enterprises, multi-national companies and others. She has a track record of spear-heading Clean Technologies associated with energy, industrial water and waste-water treatment, mobile desalination packaged pilots for clean drinking water among others.
Southern Alberta Institute of Technology
The Clean-technologies segment of this initiative advances break-through innovations such as the vanadium redox-flow-battery-system with long duration electrical storage.  The steam-generation segment of this initiative uses an all electric, once-through-steam-generator to address persistent scaling, fouling, erosion and corrosion problems with advanced boiler treatment solutions.  Concurrently both segments are focused on accelerating sound, clean energy solutions.
---
2022 Award Winner – Recognition of Regional Innovation
Region: Cremona
Initiatve – Environment – Design of Floating Islands to remediate contaminated water
Dr. Steven Tannas, President  
A senior Vegetation Ecologist, Reclamation Specialist and Wetland Scientist and a Professional Agrologist (P.Ag.) through the Alberta Institute of Agrologists.  In addition, he is a qualified wetland science practitioner (AIA). His primary areas of focus have been in Western Canadian ecosystems including: Alberta, BC, Saskatchewan, Manitoba, Yukon, NWT and Nunavut. He has extensive experience working with industry oil and gas, electrical grid, mines and agriculture.
GP Restoration Solutions Inc. has created an innovative type of floating island that maximizes growth of native wetland plants to remediate contaminated water. With a mobile design these islands can be pre-planted at a nursery and shipped stacked. they are designed to be able to be moved from wetland to wetland with a focus on ease of installation and use.
---
Sector: Software Engineering – Hybrid Intelligence for Semi-structured Problems Solving 
Dr. Guenther Ruhe, Industrial Research Chair Software Engineering, University of Calgary
Guenther holds an Industrial Research Chair in Software Engineering – a joint position between Computer Science and Electrical and Computer Engineering. Dr. Ruhe leads a research team in the area of Software Engineering Decision Support (SEDS), collaborating with industry.
The technical novelty of this Hybrid Intelligence research has been applied in a variety of domains: Digital Product Innovation, Waste and Recycling Service Optimization, Digital Health Care, Emergency Management, Energy Systems, and Finance.
---
2022 Award Winner – Recognition of Indigenous-led Leadership in Community & Entrepreneurship
Initiatve – Tech / Telecommunications – The Goodwill Project
Tim Carwell, Entrepreneur, Investor, and Community Supporter
Timothy (Tim) Carwell is the President of The CommAlert Group of Companies and a citizen of Beaver First Nation. A social entrepreneur by nature, he devotes considerable time to projects that create goodwill and visibility for under-represented people and communities. He has a keen interest in technology and its ability to create opportunities for everyone, no matter where they reside.
The CommAlert Group decided to give away their vacant downtown Edmonton office space. The initiative was called The Goodwill Project, and the prize was the fully furnished Jasper avenue office, with the internet and lease paid for two years
---
2022 Award Winner – Outstanding Achievement in Health: Application
Initiative –  Realistic, tactile surgical training
Team Submission: Tactile Orthopaedics;
Our Tactile Knee and Tactile Shoulder learning platforms replicate the tactile experience of operating on a patient, allowing novices to experts to learn the surgical intricacies before operating on a patient.
---
2022 Award Winner – Recognition of Social Innovation: Programs Promoting Women (Gender Inclusion)
Initiative – AWSN Equitable Scholarship
AWSN, Team Submission
AWSN designed an innovative scholarship program for undergraduate and re-engaging STEM students using an intersectional lens. Through the guidance of a gender-based analysis plus (GBA+), the program allows AWSN to distribute the awards in an equitable manner, limiting unconscious bias, stereotypes, and other barriers commonly faced by underrepresented groups.
---
2022 Award Winner – Outstanding Achievement in Urban Development: Applications
Initiative – Development & Commercialization of Low-Carbon Prefabricated Cement Technologies
Team Submissions: Scott Jenkins; Doug Brown; Kristin Davis – Co-Founders   
ZS2 Technologies has developed and is rapidly commercializing proprietary Made in Canada cement products which are high strength, fire resistant, sustainable and cost effective vs. conventional building materials. ZS2's proprietary TechBoard, TechFloor, TechTile and other solutions in various stages of development have been recognized as a Solar Impulse Efficient Solution and ZS2 was recently recognized as Milestone Finalist in the Carbon Removal X-Prize sponsored by the Musk Foundation.
---
Sector: AI/ML – Robust Reinforcement Learning Algorithms in the Wild
Martha White, Computing Science, University of Alberta
Dr. White is internationally recognized as a leader in this area and has published 50+ papers in top venues in machine learning. She was recognized for her work by the IEEE in 2020 with the "AIs 10 to Watch: The Future of AI" award.
Our systems are getting smarter. For many important systems in our lives, however, like our drinking water treatment facilities, traditional (non-learning and non-automated) approaches are still the norm. Dr. Martha White is developing machine learning systems to allow the systems we interact with on a daily basis to be constantly adapting and improving.
---
2022 Award Winner – Outstanding Achievement in Health: Medical Diagnosis
Initiatives – Applications of advanced markerless human motion capture in health care
Dr. Ryan D. Comeau, CEO
Co-Founder and CEO of Kinetisense. Dr. Comeau played NCAA Division 1 Hockey at the University of Alaska before completing his Doctorate at the Southern California University of Health Sciences. His love for sports performance and neuromusculoskeletal rehabilitation drove Dr. Comeau to develop an efficient and objective markerless motion capture system.
Kinetisense is based in Medicine Hat, and is the world's first patented markerless motion capture technology that is forever changing how human motion is assessed and treated.  The Kinetisense system is being used worldwide by health care and human performance organizations to better assess their patients/clients and track changes over the course of care, with advanced population norm comparisons.
---
2022 Award Winner – Outstanding Achievement in Social Innovation: Early-Career Change-Maker: Research
Initiative – Study of brain development in children using magnetic resonance imaging
Dr. Catherine Lebel, Cumming School of Medicine, Department of Radiology
Over the past 10 years, Dr. Lebel has made substantial contributions to pediatric neuroimaging and mapped structural and functional brain development across early childhood in unprecedented detail. Dr. Lebel has also forged new understanding of how the prenatal environment affects child brain development, both in terms of prenatal substance exposures and psychosocial stress. She and her team continue to investigate brain development in these children to understand how these brain changes may relate to behaviour and learning.
---
Sector: Energy – EcoSeis: A Solution for Net-Zero Energy Exploration & Production
Andrea Crook, CEO and Founder
Andrea's extensive geophysical experience in seismic processing and geophysical operations was established at Shell Canada and Boyd PetroSearch/RPS. At OptiSeis, she has built a team of geotechnical experts and oversees geophysical research, seismic acquisition design services, processing QC services, interpretation services, software development, and sales.
OptiSeis Solutions Ltd.  is a leading-edge geophysical acquisition design & software company providing innovative seismic survey designs utilizing the latest field technology, incorporating detailed GIS information, and optimizing for advanced processing techniques.
---
2022 Award Winner – Outstanding Achievement in Social Innovation: Programs Promoting Indigenous People
Initiative – I-STEAM Pathways Environmental Education and Research program for Indigenous Undergraduate Students
Dr Makere Stewart-Harawira, Faculty of Education
Dr Greg Goss, Faculty of Science – Biological Sciences
Jessica Vandenberghe, Indigenous and Environmental Studies
I-Steam – Providing opportunities for Indigenous youth to participate in experiential post-secondary environmental research at the University of Alberta and pathways to advanced degrees; Providing hands-on mentorship or students by experienced researchers who undertake training in reconciliation. Introducing and interweaving western science and Indigenous knowledge systems throughout the program, drawing on Indigenous elders as well as scientists.
Since launching in a pandemic in 2019, I-Steam Pathways has provided 49 Indigenous students from across Canada with four months of fully-paid, mentored internships in cross-disciplinary environmental research.
---
2022 Award Winner – Outstanding Innovation in Digital Technologies: Customer Applications
Initiative – IoT, AI & ML – Predictive Maintenance & Condition Monitoring, Efficiency Monitoring
Sunil Vedula, Chief Executive Officer
Sunil earned his MBA from the University of Alberta, specializing in Finance and Natural Resources, Energy & Environment. Before being an entrepreneur, Sunil's professional career had him working on projects associated with Oil & Gas and Mining firms. He observed a need for innovative & affordable solutions to material issues of these companies and launched Nanoprecise.
Nanoprecise Sci Corp specializes in the implementation of Artificial Intelligence and IoT technology devices for predictive asset maintenance and condition monitoring. Timely and accurate diagnosis of machine faults provides insights that allow operators to make decisions that will save considerable time and resources while reducing incidents and emissions while improving equipment performance.
---
2022 Award Winner – Recognition of Regional Innovation
Region: Vermillion
Initiative – Lakeland College Student-Managed Farm (in Vermillion) – Powered by New Holland
On the Student–Managed Farm – Powered by New Holland, Lakeland College students have the rare opportunity to manage a working commercial farm. They lead commercial-scale crop, livestock and ag research enterprises. With access to modern ag facilities and equipment, hundreds of head of livestock and 3,000+ acres of crop and pastureland, the real world comes to Lakeland's ag students before they graduate.
The Student-Managed Farm – Powered by New Holland is a learning model that puts students in real-world scenarios, challenging them to think critically and learn through tangible experiences. Students are integrated early and often with industry, leading to strong collaborations and partnerships with industry. Our graduates are highly sought after and help address the labour shortage in the agricultural industry.
---
Sector: Smart, Sustainable, Resilient, and Energy Efficient Cities 
Ioanis Nikolaidis, Computing Science, University of Alberta
Researching the design and performance analysis of networked distributed systems, and wireless sensor-based systems.
Mustafa Gül, Structural Engineering, University of Alberta
Researching Civil Infrastructure Systems to improve performance by means of Structural Health Monitoring (a highly interdisciplinary research area integrating different cutting edge technologies).
Dr. Omid Ardakanian, Computing Science, University of Alberta
Research focuses on the design, implementation, and performance of intelligent networked systems.
Evaluation and improvement of the integrated performance of two main components that can potentially mitigate housing related GHG emissions in order to ensure the efficient use of energy and the efficient self-consumption of distributed solar PV. The research team has been developing cutting-edge monitoring technologies and data analysis methods for evaluating and improving the energy performance of buildings to reduce the energy consumption, as well as to increase the use of renewable energy resources and improve their performance.
---
Sector: Healthcare – Blood test for breast cancer detection
Kristina Rinker, Co-Founder, and Chief Scientific Officer
Kristina is a biomedical engineering innovation professional focused on technology development, translation to implementation, mentoring and training, and entrepreneurial thinking. Additionally, Kristina is co-lead of bio diagnostics and a professor of biomedical engineering at the University of Calgary. She's also a member in the Charbonneau Cancer Institute.
Syantra Inc. and the University of Calgary. The Syantra DX Breast Cancer test detects the presence of breast cancer from a small blood sample using an innovative new process involving a proprietary panel of biomarkers and machine learning-informed software.
---
2022 Award Winner – Recognition of Significant Achievement in Innovation: Start-up Company
Initiative –  Robotics/Automation – Making the Most Advanced Robotic Hand in the World
Avtar Mandaher, Founder/CTO Sarcomere Dynamics
Avtar went to school in St Albert, graduating as AP Scholar with Distinction. He graduated from the University of British Columbia, with a degree in Integrated Engineering, specializing in Mechanical and Computer Engineering – and has won top prizes in IGEN.
He is now working with a cross-provincial team to build his robotics company, Sarcomere Dynamics – returning to St. Albert to grow his business.
Sarcomere Dynamics Inc. is bringing to market a near-human robotic hand. Weighing only 800 grams, with 19 degrees of freedom, and generating over 2.25 kg of force at the fingertips, the ARTUS Dex is 80% lighter and over 200% stronger than the best robotic hand on the market today. Avtar's patent-pending shape memory material actuators are at the heart of this accomplishment, with a force-to-weight ratio an order of magnitude better than conventional actuators.
---
2022 Award Winner – Recognition of Significant Achievement in Innovation: Growth Stage Company
Initiative: Logistics – Maximize throughput of the Attabotics robotic fulfillment platform using AI
Sean Murphy, Director of Innovation
A high-energy, an entrepreneurial technology leader who is passionate about creating and unleashing innovative disruptive technology to drive business results. Deep understanding of how adaptably leveraging technology creates a competitive advantage.
Attabotics replaces the rows and aisles of traditional fulfillment centers with a patented storage structure and robotics shuttles that use both horizontal and vertical space, reducing a company's warehouse footprint by 85%. This year, Attabotics engaged the Alberta Machine Intelligence Institute (Amii), a world leader in artificial intelligence (AI) research and commercial adoption, to leverage machine learning to help improve both speed and efficiency without sacrificing safety or reliability.
---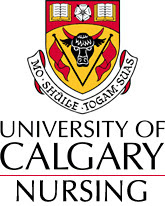 2022 Award Winner – Outstanding Achievement in AI/ML Advancement: Social Innovation
Initiative: Health Technology – Creating Scalable Digital Solutions to Support the Mental Health and Wellness of Albertans
Dr. Linda Duffett-Leger, Faculty of Nursing, University of Calgary
A nursing leader whose sustained program of innovative research is leveraging digital technologies to solve real-world health challenges for individuals, families, healthcare providers, and communities.  The awards she has received have included: the Faculty of Nursing Excellence in Research Award, and the UNB Alumni Award of Distinction for her research, entrepreneurship, innovation, and knowledge engagement activities during the COVID-19 pandemic.
The team is focused on the urgently needed virtual delivery of mental health and wellness programs, to mitigate the lifelong consequences of socio-environmental adversities on health and psychological outcomes. Developing artificial intelligence (AI) enabled smart tools – decision support and programs by other researchers will become more
---

2022 Award Winner – Outstanding Achievement in Social Innovation: Early-Career Change-Maker: Industry Community Leader
Initiative: Energy; Leading Advancement of Technology and Innovation Solutions in the Energy Industry; Advocating for Advancement of Women in Engineering and Technology Roles
Monika Rao, P.Eng, Products Lead – Enbridge Technology and Innovation Lab; Chair of the FEMINEN Calgary Chapter
Monika is a young, emerging leader at Enbridge – uniquely positioned to be an innovation leader. Monika's team is charged with developing digital products for the largest energy transportation company in North America. By providing product leadership to agile development teams that use disruptive technologies such as AI/ML, advanced visualization, agile, and design thinking practices – Monika and her team have made a material impact on business value returns.  Collectively these products will optimize operations and processes, while ensuring safe and reliable operation.
Monika is also advancing Enbridge's diversity and inclusion goals – in her role with FEMINEN (FEmales IN ENgineering), an employees resource group at Enbridge that strives to improve the attraction, engagement, and retention of women in STEM (Science, Technology, Engineering, Math) roles.
---
Sector: AI/ML/ data analytics – Collaborating with Industry and Post-Secondaries to Develop new AI and ML training pathways.
Shaunaugh Whelan, Technology Program Chair and AI Pathways Partnership Coordinator
In support of an Alberta-wide post-secondary collaboration (AIPP) – Shaunaugh developed and launched a new machine learning analyst diploma accessible to entry-level workers, the first of its kind in Canada. As coordinator of the AI Pathways Partnership (AIPP) she continues to lead projects to develop new AI training pathways for all Albertans and increase the ML workforce. Shaunaugh is a champion working hard to smash barriers to AI careers faced by groups chronically underrepresented in tech and STEM.
AI Pathways Partnership (AIPP) is a consortium of post-secondary institutions committed to working collaboratively with industry partners to train learners and retain graduates for Alberta's dynamic AI and ML industry. The consortium includes NorQuest College, Athabasca University, Concordia University of Edmonton, and Bow Valley College, in collaboration with Amii and made possible through funding provided by Western Economic Diversification Canada. – now known as PrairesCan.
---
2022 Award Winner – Outstanding Achievement in Energy and Environment: Environmental Innovation in Energy Applications
Initiative: Oil & Gas – Oil & Gas – Eliminates Methane Emissions from Pneumatic Devices at On or Off-Grid Locations
Team Submission: Connor O'Shea – CEO, Ben Klepacki – CRO, James Freeman – Sr. Digital Strategy
The Westgen executive team of mechanical engineers Connor and Ben (Rising Star recipients) and experienced entrepreneur James Freeman (of Zedi and TrustBIX) are combining technologies and approaches to eliminate venting in specific applications – resulting in emissions reductions by more than 98%.
Westgen Technologies Inc developed proprietary technology to overcome the two traditional limitations associated with low power range reciprocating internal combustion engines: maintenance interval and fuel gas quality. Westgen applied their proprietary power generation design to develop the EPOD integrated system. This cost-effective 6, 20, or 30 kW remote power generation solution powers an instrument air compressor using solar power and variable quality gas.
---
2022 Award Winner – Outstanding Achievement in Environmental Sustainability: Innovative Applications in Environmental Sustainability
Initiative: Environment, High Tech – Warning Systems to Improve Train Detectability and Reduce Collisions with Wildlife
Dr. John Nychka, Professor, Chemical and Materials Engineering,. Vice-Provost (Learning Initiatives), Provost & Vice-President Academic – Admin
Dr. Colleen Cassady St. Clair, Professor, Biological Sciences – Behavioural Ecology, Conservation Biology in the discipline of Conservation Behaviour.
Dr. Jonathan Backs, Engineering Scientist, Wilson Analytical  
University of Alberta – In response to the deaths of grizzly bears and other wildlife from train collisions in Alberta's mountain parks, the team developed and tested a warning system, consisting of light and sound that are triggered by approaching trains, similar to road crossing signals that reduce risk of train collisions for people. This pioneering work on warning system technology and understanding of collision risk has the potential to support the mitigation of wildlife–train collisions in Alberta and beyond, both for existing railways with known collision hotspots and new projects where high-risk locations could be predicted in advance.  Recognized by National News and the Discovery Channel – this team's work was supported by Alberta Innovates, the Alberta Conservation Association, the Natural Sciences and Engineering Research Council of Canada, Canadian Pacific, and the University of Alberta.
---
2022 Award Winner – Recognition of Regional Innovation
Region: Medicine Hat
Initiative: Waste Recovery/ Agriculture – Economic and Environmental Waste Recovery through On-site Vermicomposting
Roxanne Doerksen, CEO – Trad Worm Industries, Medicine Hat 2022 Leading Edge Winner Chamber of Commerce 2021 Small Business Winner Chamber of Commerce 2020 New Business of the Year Chamber of Commerce 2020 Draper University top 16 Pitch Finalist.
TRAD Industries Ltd – Through a circular approach to organic waste utilization TRAD's on-site vermicomposting modular system provides a financial and environmental advantage – turning contaminated waste into a biologically-rich soil amendment, in a fraction of the time. Using site-produced vermicompost reduces the dependence of synthetic fertilization, transportation costs (and associated GHG's) and ground water contaminating leachates. Trad has worked with Medicine Hat College on programs and new ways to track, recover data, and promote waste stream diversion.
---
2022 Award Winner – Outstanding Innovation In Digital Technologies: Research
Initiative: AI/ML, Education – Artificial intelligence for Logistics
Dr. Xin Wang, Professor, University of Calgary
Dr.Wang develops and implements innovative AI/ML methods and software tools for optimizing logistics networks and providing smart truck routing for goods delivery services under extreme weather conditions. Through this research and the developed technologies, delivery service companies are able to cut down transportation costs by better routing planning, reduce operational costs and improve productivity by optimizing the planning and better managing vehicle fleets. The results of this research help industries to evaluate potential solutions to improve their business practices.
---
2022 Award Winner – Recognition of Regional Innovation
Region: Region- Nisku
Initiative: Agriculture – Molecular Diagnostic Innovation of Commercial Seed and Soil Testing
20/20 Seed Labs Team Submission: Dr. Kimberly D. Kenward; Alex Playdon; Holly Hamilton; Katie Ingvardsen; Trevor Blois; Samiya Fatima; Joel Wenaus.
The team's work has been recognized in a nomination for the Manning Innovation Award, receipt of an AgInnovation Award, and named as one of Germination Magazine's Top 10 Innovations of 2022.
20/20 Seed Labs Inc.  Bridging the gap between research and commercial implementation, the R&D team at 20/20 Seed Labs Inc. has a 20 year record of developing, validating, and introducing timely new molecular-based diagnostic test sevices for use by the Canadian agriculture community.  DNA-based diagnostics have been revolutionary in terms of turnaround time, accuracy of identification, and quantitation in an industry that has traditionally relied on microbiological culturing and visual recognition
---
2022 Award Winner – Outstanding Achievement in Environmental Sustainability: Innovative Applications in Environmental Protection
Initiative: Biotechnology –  Insect Biotechnology and Genetic Engineering to Manufacture Sustainable Recombinant Proteins
Future Fields – uses fruit flies to make sustainable recombinant proteins. Produced by the EntoEngine™, Future Fields' insect biotechnology, Future Fields provides scientists with the quality biomolecules they need to economically and sustainably do great science. Producing serum-free proteins with the EntoEngine™, Future Fields helps agritech, health tech, and other life sciences industries in growing their innovation, while radically reducing their environmental footprint and production costs.
---
Sector: Health – Creating a Systems-Based Approach for Mitigating Drug Poisonings in Canadian Communities
Dr. S. Monty Ghosh    Physician; Assistant Professor, University of Alberta/University of Calgary
As a Doctor of Internal Medicine and Addiction Medicine, Dr.Ghosh specializes in patient advocacy and community capacity building for vulnerable populations in Alberta. Dr. S. Monty Ghosh has been recognized as a 2021 Top 40 Under 40 for changing social and health systems to reduce the inequities harming marginalized populations.
Co-founded the National Overdose Response Service (NORS) to help mitigate drug poisonings in Canadian communities.  Co-developed AHS' Rapid Access Addiction Medicine (RAAM) program.  Supports Calgary's AHS Recovery Coach program. Helped the Alberta Government with the creation of the Digital Overdose Response Service.
---
Sector:  Software and Automation – Applications of Machine Learning in Industrial Pipelines
Team Submission: Stephen Symington, Lisa Cleland, Gerald Manweiler, Trevor Gerbrand, Clairvoyance Development Team
Willowglen Systems – was able to tackle the challenge through our methodical approach, problem identification, and application of machine learning. The objective was to identify a model of the pipeline to allow for optimal pipeline operation. The optimization tool has shown the reduction of operating costs, saving energy for a major pipeline project (by 30%) – with the corresponding operational efficiency leading to safety improvements and carbon footprint reduction.