2022 Winner: Recognition of Leadership in Alberta-wide Community Building
WINNER: AltaML
Initiative: Championing Alberta's Tech and Innovation Momentum with the "I Heart AB Tech" Campaign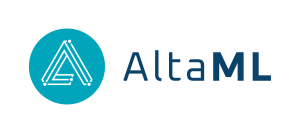 AltaML was named the winner of Start Alberta's Most Significant Cross-Community Collaboration of the Year award for the Applied AI Lab; a Canada's Companies-to-Watch in Deloitte's Fast 50 awards; and a winner of a Responsible AI Award by the Responsible AI Institute. In 2022, AltaML placed 18th on the Globe and Mail's national ranking of Canada's Top Growing Companies.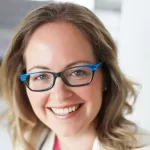 Nicole Janssen, Co-Founder & Co-CEO at AltaML. A serial-entrepreneur currently tackling AI/Machine Learning and Online Media. Nicole is an Alberta Women Entrepreneurs (AWE) Award Recipient, a member of Forbes Technology Council and on multiple Canadian tech community leadership initiatives.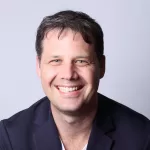 Cory Janssen, Co-founder and Co-CEO of AltaML. Co-founded Investopedia.com in 1999 and helped to grow it into one of the web's largest financial sites devoted to investor education, selling the company to Forbes Media in 2007. Cory has built multiple companies and is on numerous Canadian tech community leadership initiatives.