INNOVATION SPECTRUM AWARDS
Outstanding Leadership in Alberta Science
Dr. West is a world-leading researcher and transplant cardiologist at the University of Alberta who is improving care for transplant patients around the world. Dr. West has made critical discoveries that increase the number of organs available for patients to address the global shortage of suitable donor organs.
FINALIST: Dr. Brenda Hemmelgarn –is a nephrologist, clinician-scientist and world-renowned leader in chronic kidney disease (CKD) research at the Cumming School of Medicine in Calgary. Dr. Hemmelgarn's research informs international clinical practice guidelines and health policy resulting in significant improvements to the care and prognosis of patients with CKD.
Outstanding Leadership in Alberta Technology sponsored by NAIT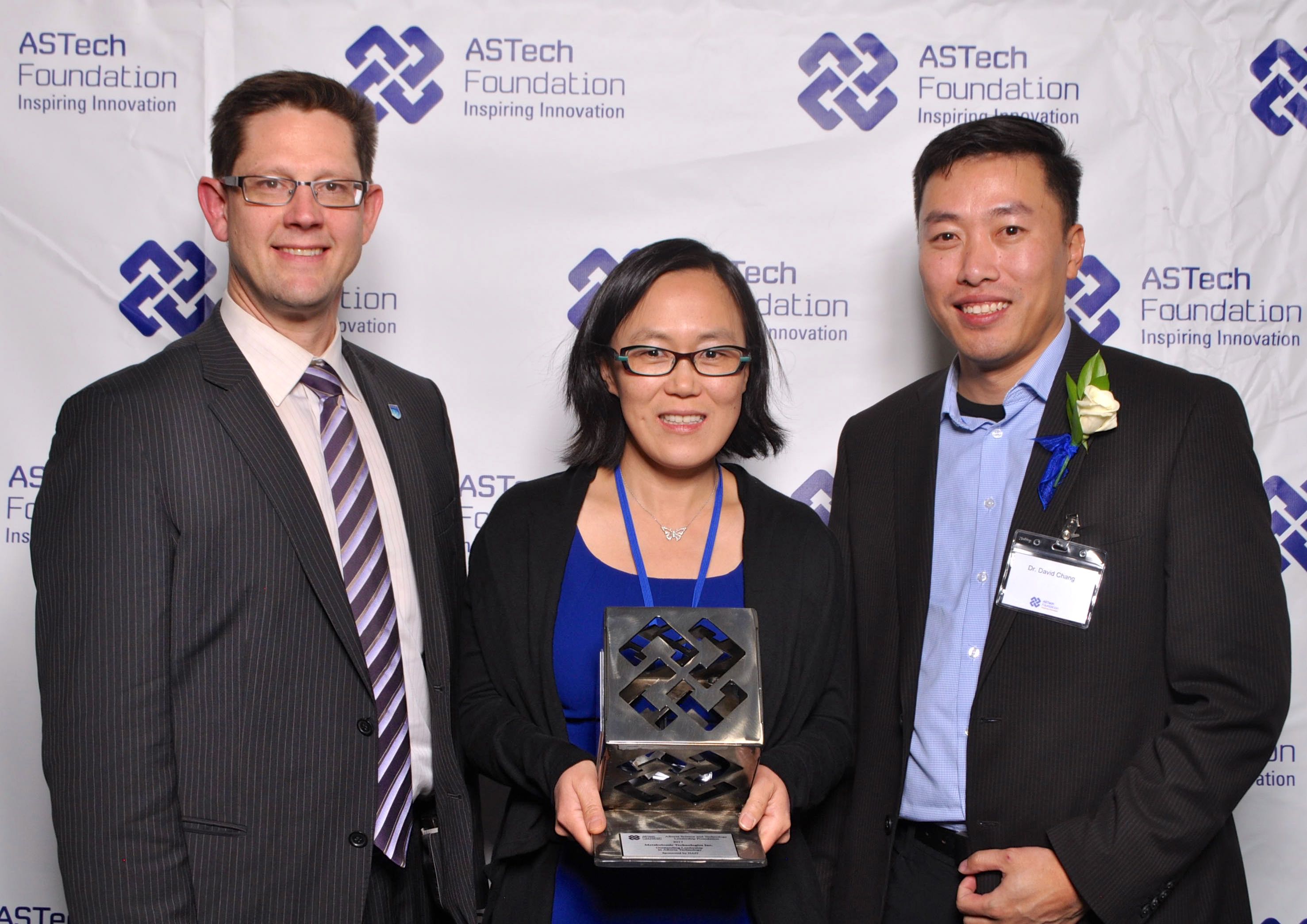 MTI is improving cancer detection and prevention with the commercialization of their metabolomic urine test for colorectal cancer, the second leading cause of cancerous death in Canada, and its precursor polyps. MTI, a spin-out company from the University of Alberta, is led by President Dr. Richard Fedorak.
FINALIST: Dr. Michael Bowling – is leading development of machine learning at the University of Alberta. Dr. Bowling builds artificially intelligent agents that learn to act in human-scale environments, using poker as the testbed. His AI system DeepStack uses "intuition" to beat professional poker players.
FINALIST: Dr. Faramarz Samavati – has made significant contributions in 3D object modelling by pursuing practical research applications, including the hexagonal grid-based Digital Earth software; Naturasketch, a sophisticated 3D sketch-based content creation tool; and a medical imaging and visualization tool. Dr. Samavati is based at the University of Calgary.
Outstanding Achievement in Applied Technology and Innovation sponsored by SAIT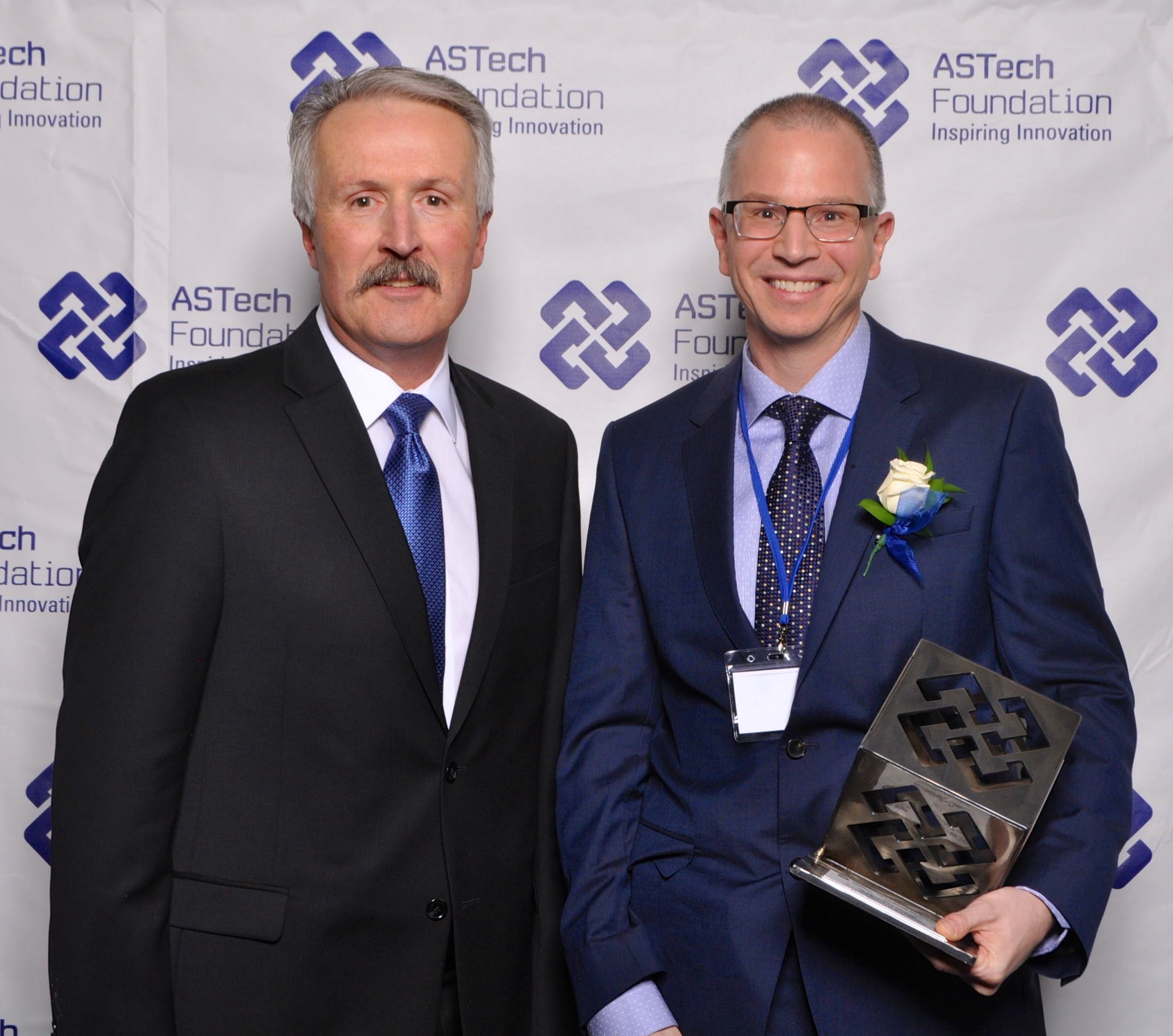 Dr. Clarkson is a recognized world-expert in rate-transient analysis (RTA) at the University of Calgary. Petroleum engineers worldwide use RTA to analyze hydrocarbon and water data from unconventional reservoir wells. Dr. Clarkson's seminal publications pioneered the development of standardized RTA on unconventional reservoirs.
FINALIST: Veerum – is optimizing capital projects through an innovative industrial Internet of Things solution that creates a precise digital replica of reality and compares it to the project plan to identify mismatches in the virtual world before problems impact the construction site. Veerum's goal is to eradicate rework. Steve Fisher is the Co-Founder and CEO of this Calgary-based firm.
Outstanding Science and Technology Start-Up Award sponsored by JR Shaw School of Business, NAIT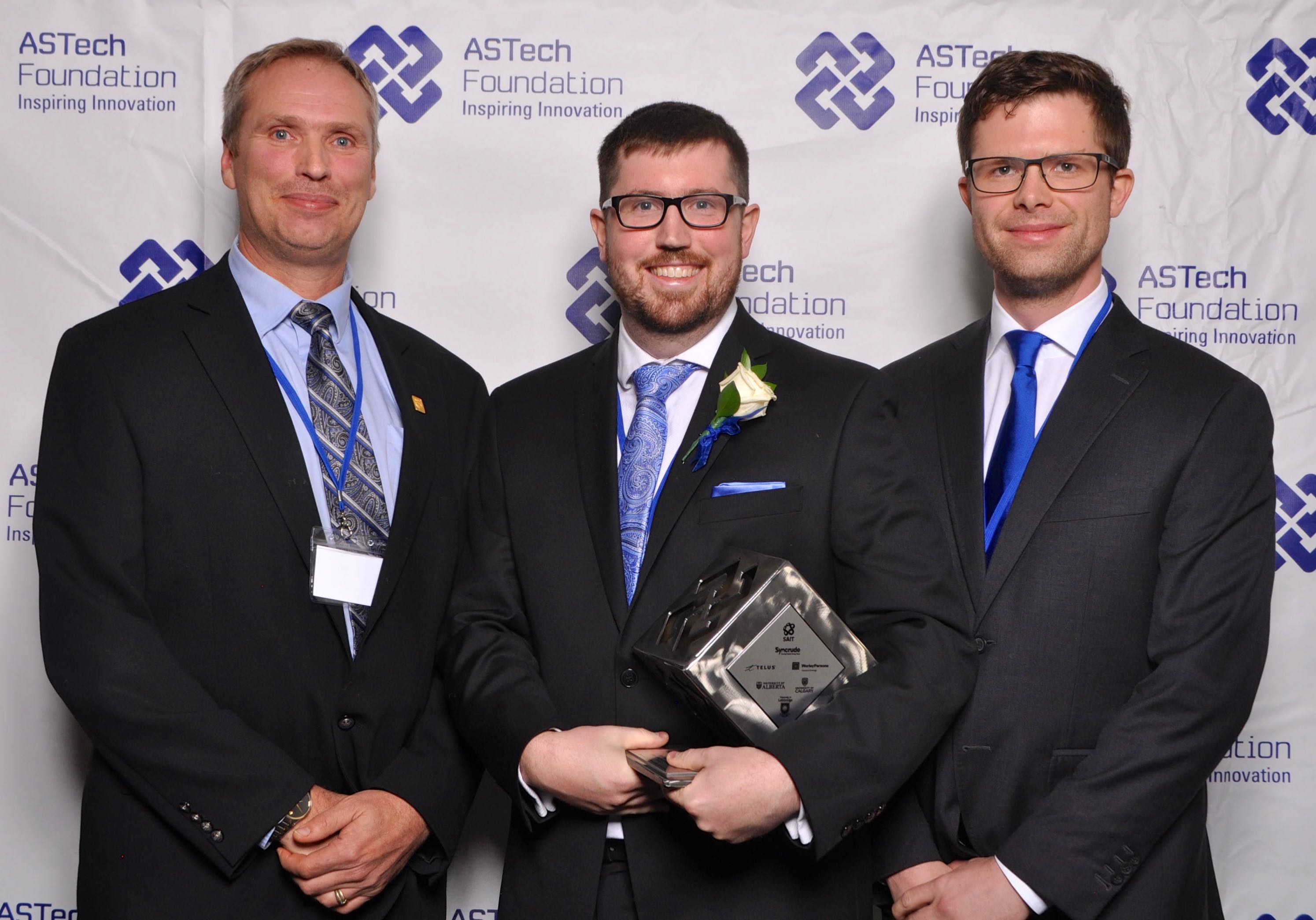 Interface Fluidics is an award-winning Edmonton-based company using nano-technology to demonstrate how chemicals for drilling, completions and enhanced oil recovery work inside the reservoir. Their faster and cheaper microfluidic platform miniaturizes and standardizes traditional testing tools. CEO Stuart Kinnear leads Interface.
FINALIST: Passportal Inc. – is improving internet security as a provider of security-related products to IT service providers. With more than 900 partners in 30 countries using its products, Calgary-based Passportal is helping its partners become more efficient, secure and profitable. Passportal is led by Chief Executive Officer Colin Knox.
Outstanding Commercial Achievement in Alberta Science & Technology sponsored by NAIT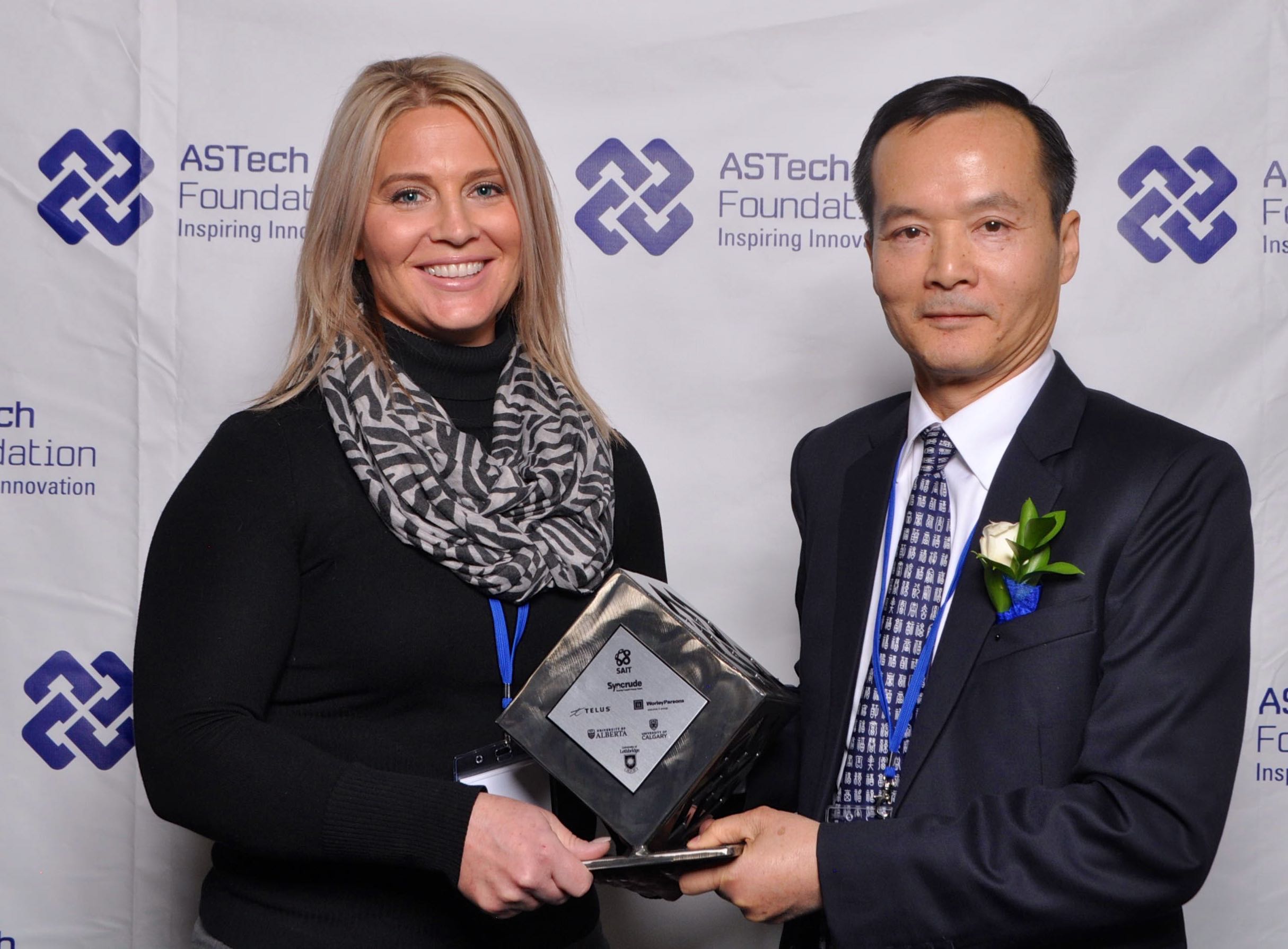 Founded by Dr. Jianhua Zhu, BioNeutra is an Edmonton-based world leader in developing ingredients for natural health and mainstream food products. BioNeutra exports VitaFiber™IMO to manufacturers worldwide for inclusion in health bars, beverages, ice cream and confectionaries.
SECTOR-SPECIFIC AWARDS
Innovation in Information and Communications Technology sponsored by TELUS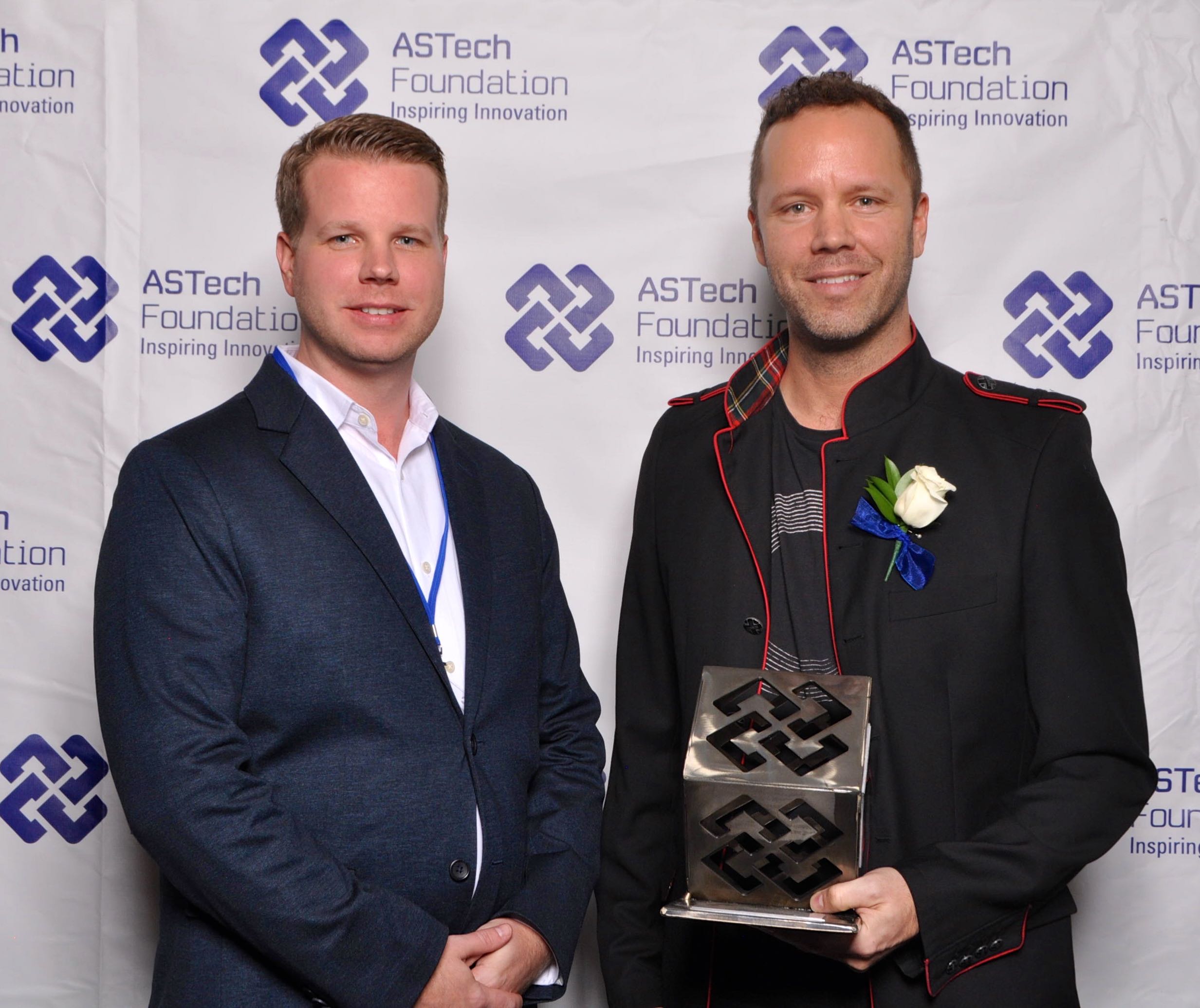 Leara eLearning is using innovation, engineering, experience and passion to deliver Respond5, a unique user-friendly authoring tool for creating, editing and publishing eLearning that is viewable on all devices. Respond5 allows anyone to create and deliver narrated, responsive and cost-effective content. Calgary-based Leara eLearning is led by CEO Connor Gottfried.
Innovation in Oil Sands Research sponsored by Syncrude Canada Ltd.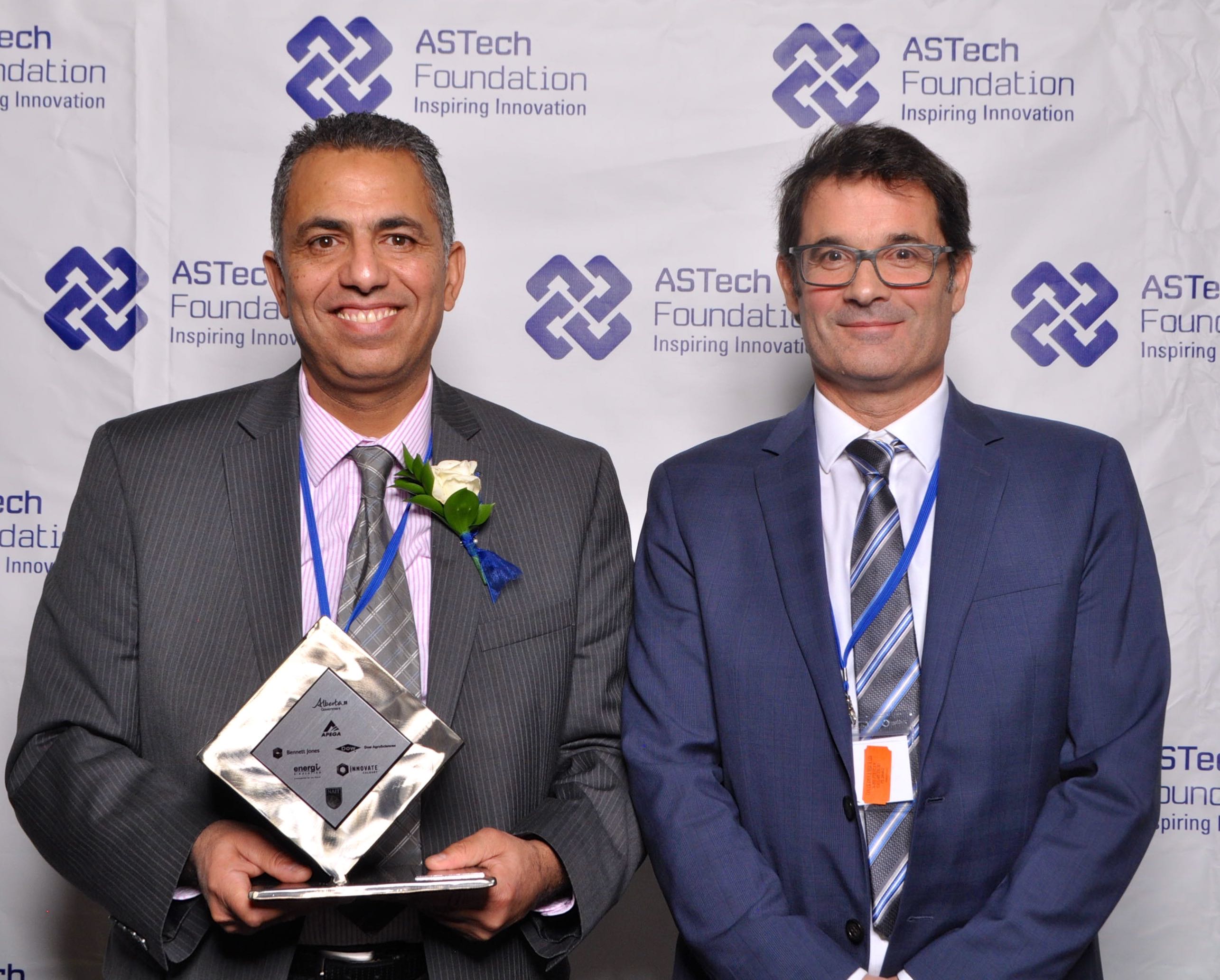 Dr. Gamal El-Din is a leading researcher at the University of Alberta who proposes a sustainable multi-barrier treatment process for the safe treatment and reclamation of oil sands tailings water based on accelerating decontamination and detoxification. Dr. Gamal El-Din's new generation of approaches will replace existing practices.
LEADERSHIP AWARDS
Excellence in Science & Technology Public Awareness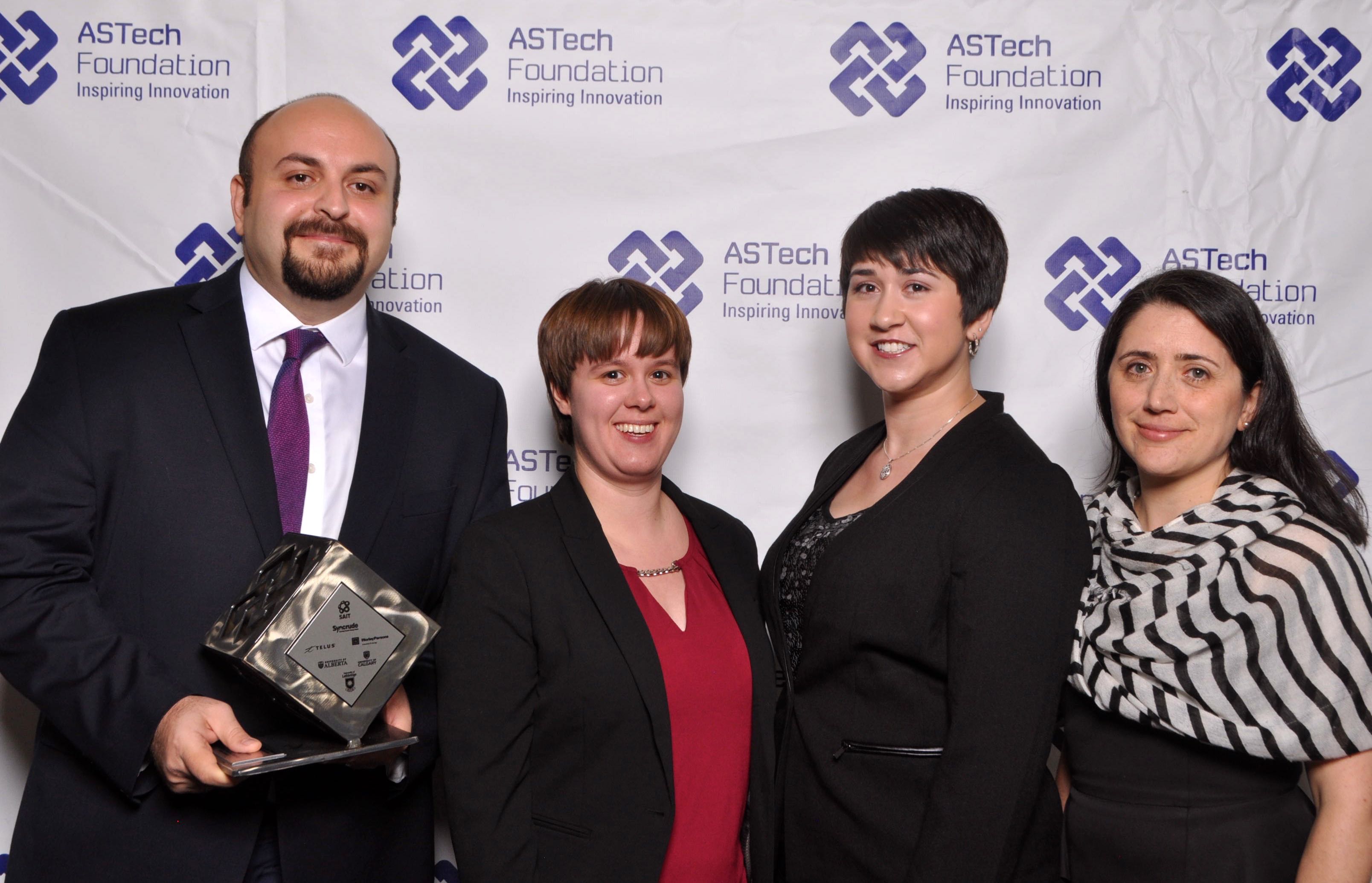 The team is composed of Schulich School of Engineering faculty members working together to initiate and deliver a number of engineering education outreach programs with the goal of enhancing public understanding of science, technology and engineering, by promoting diversity in the engineering profession and particularly inspiring more girls and young women to pursue careers in engineering. The team is composed of Drs. Laleh Behjat, Milana Trifkovic, Mohammad Moshirpour, and graduate students Emily Marasco and Stephanie Hladik.
FINALIST: BP Canada A+ for Energy – is enabling Alberta science teachers to pursue big, creative, innovative ideas when it comes to energy and environmental education in the classroom through grants of up to $10,000. A+ for Energy helped fund some of the first solar installations at schools in Alberta, helped purchase class sets of tablet computers, and helped secure some of the first 3-D printers outside of lab facilities. Stephen Willis is the President of BP Canada.
Leaders of Tomorrow sponsored by Alberta Economic Development and Trade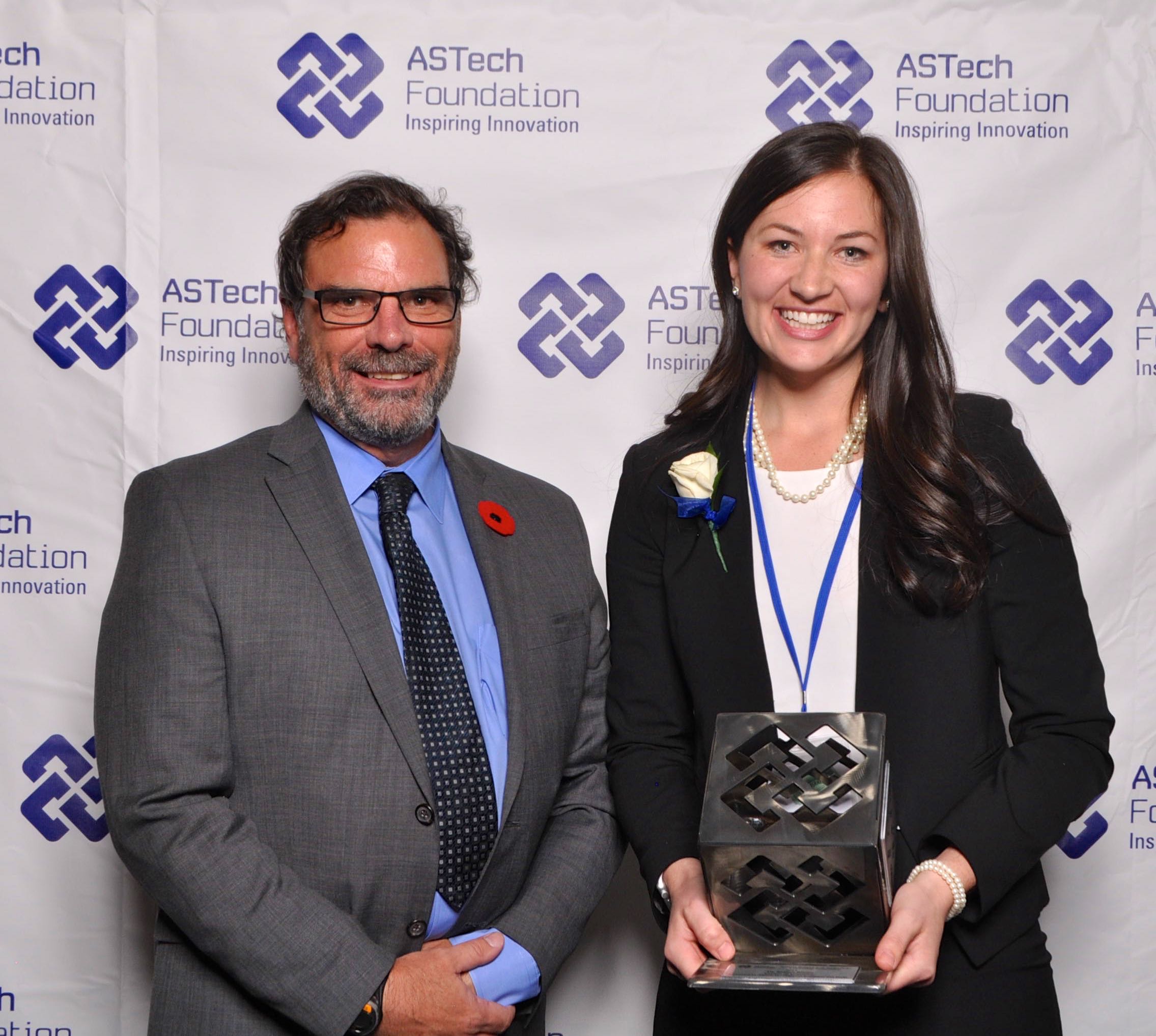 Dr. Barton is revolutionizing injury prevention through her one-of-a-kind work on knee motion data analysis, as research lead for Vivametrica wearable technology and by spearheading the Joint Effort program for older patients with osteoarthritis. Dr. Barton is a MD/PhD student in the Cumming School of Medicine in Calgary.
FINALIST:  Jessica Luc – is a medical student at the University of Alberta whose many contributions to Alberta's science and technology community include internationally recognized research, medical education initiatives, humanism in medicine endeavours and space technology development.
FINALIST: Amit Persad – is a University of Alberta medical student who is expanding exploratory neuroscience with his project on the role of protein in brain tumours and the central nervous system. Amit also developed LiveBook, a software program that is an innovative reimagining of an existing medical education tool.
FINALIST: Tushar Sharma – is a University of Calgary PhD candidate who is making a positive impact in the world by founding the Astronomy Teacher Training Institute and collaborating with the Calgary Board of Education to involve high school students in collaborative astronomy projects with NASA and their Science Mission Directorate, SARA.
ASTech Special Award: Youth Ambassador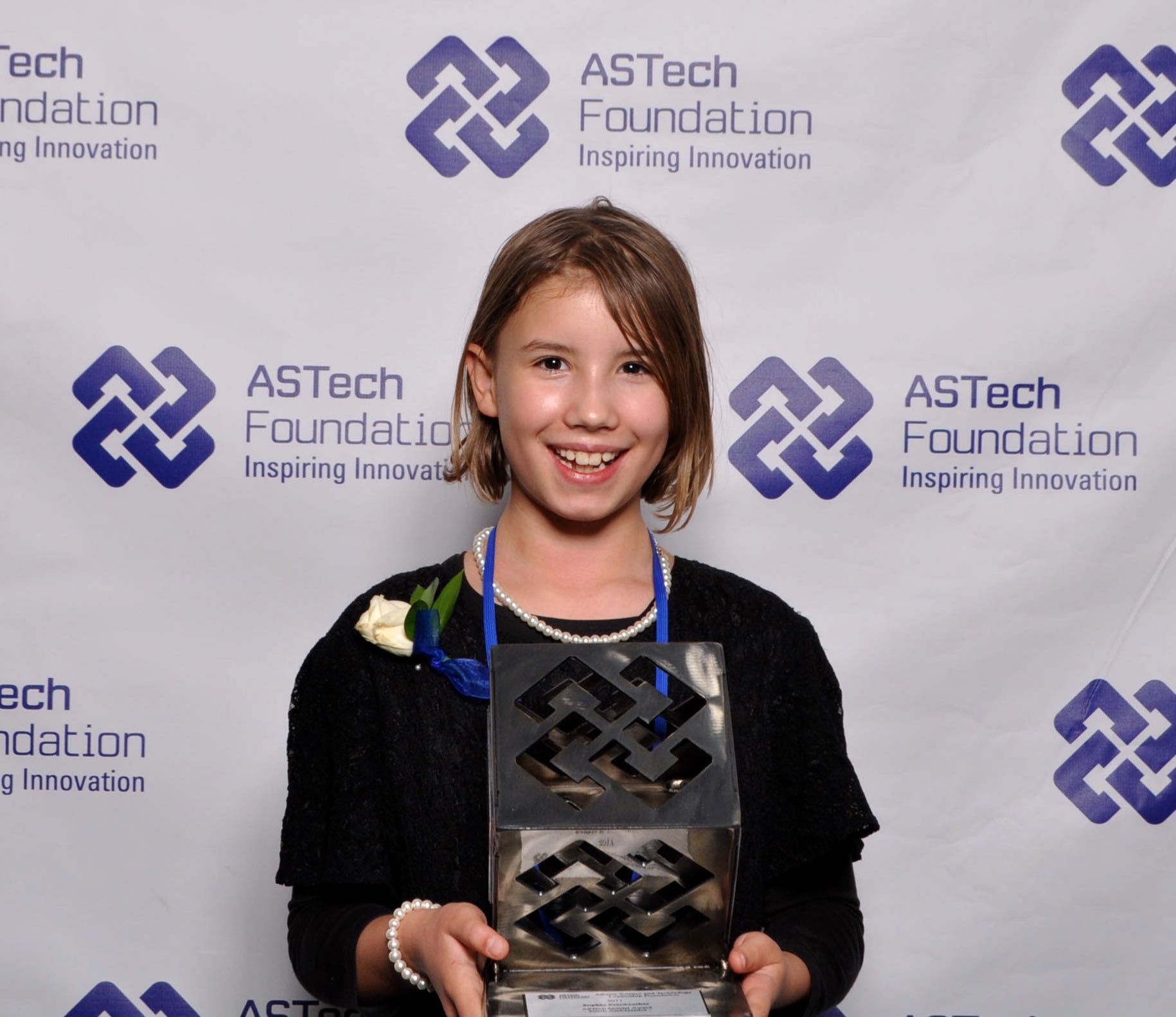 Sophia is leading by example as an entrepreneur, leader and ambassador for the promotion of STEM pursuits for young women. As a grade 4 student in Edmonton, Sophia has developed multiple products, participated in international panels and been interviewed by national news outlets.