Submit a Nomination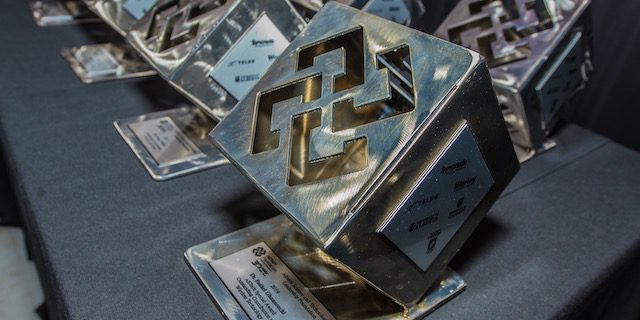 Do you know an individual, team or company inspiring innovation in Alberta, paving the way for leaders of tomorrow or developing amazing products or research? Bring their work to the forefront of Alberta's innovation community and help them receive the recognition their hard work deserves. NOMINATE them for an ASTech Award!
Nominations for the 2020 ASTech Awards will open in March 2020.
NOMINATIONS ARE NOW CLOSED.
CLICK HERE for tips on creating a successful nomination.

AWARD CATEGORIES
Click on the Award name below to view the criteria for that Award.
SUBMISSION PROCESS
Before you begin to prepare your submission, it is important to select the correct category for your nomination.
To help you determine the best category, please answer these questions:
If you are uncertain which category to select, email nominations@astech.ca or call the office at 403-835-0860.
IMPORTANT: To be successful, the nomination MUST draw a parallel between the specific Award criteria and the accomplishments of the nominee. You are welcome to print nomination criteria and work on your submission offline before submitting online.
STEP 1 – Create an account and complete the nomination form.  Answer each question specifically and thoroughly in the space provided. Save and proceed through each section. You will be able to go back to your nomination form, make additional changes, and upload supporting documentation at your convenience. This can be done multiple times until the deadline of May 31, 2019. Be sure to follow all instructions carefully.
STEP 2 – Compile the required supporting documents.
– 2-3 independent letters supporting the achievements and the nomination; and
– Signed letter of attestation by the nominee which can be downloaded from within the nomination form.
– NOTE: Start Up and Commercial Awards require financial statements (held confidentially).
STEP 3 – Upload the supporting documents.
To complete the nomination process, log in, go back to your nomination form, make additional changes, upload supporting documentation, and save your changes.  You can do this as many times as required until the nominations deadline of May 31, 2019.
We will send you reminder emails before the deadline while your submission is incomplete. Nominations that remain incomplete after the deadline will not be considered by the judges.
A nominee (person/group/team/organization) may be nominated a maximum of two years in a row for the same achievement. After two subsequent nominations, the nominee and the same achievement are ineligible for nomination the following (3rd) year UNLESS the achievement is significantly different or is a new achievement. The nominee and the same achievement could be nominated again after one year's absence from the nomination process.
CONTACT
If you have any questions or require assistance, please contact:
nominations@astech.ca