2022 Winner: Recognition of Significant Achievement in Innovation: Start-up Company
WINNER: Sarcomere Dynamics Inc. 
Initiative: Making the Most Advanced Robotic Hand in the World
Sarcomere Dynamics Inc. is bringing to market a near-human robotic hand. Weighing only 800 grams, with 19 degrees of freedom and generating over 2.25 kg of force at the fingertips, the ARTUS Dex is 80% lighter and over 200% stronger than the best robotic hand on the market today. Avtar's patent pending shape memory material actuators are at the heart of this accomplishment, with force to weight ratio an order of magnitude better than conventional actuator.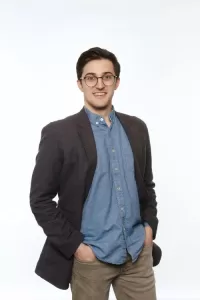 Avtar Mandaher, Founder/CTOSarcomere Dynamics
Avtar went to school in St Albert, graduating as AP Scholar with Distinction. He graduated from the University of British Columbia, with a degree in Integrated Engineering, specializing in Mechanical and Computer Engineering – and has won top prizes IGEN.
He is now working with a cross-provincial team to build his robotics company, Sarcomere Dynamics – returning to St. Albert to grow his business.